If Britain is to be transformed into a forward looking and dynamic country it must harness and utilise fully the energy and strength of the British people. It will not be enough to rely on the structures of the British state and imagine that the necessary transformation of Britain can be achieved exclusively, or indeed mainly, through central control and direction. While of course the promotion of effective policies by central government is vital, it will be nowhere enough to bring about the radical changes necessary. What is crucial is that there must be a profound cultural shift so that the empowerment of people through their localities, the regions and the nations of the United Kingdom is seen as being absolutely vital for positive change to come about.
In other words, Labour needs to acknowledge that the exercise of power and decision making has to be decentralised from Whitehall and Westminster. This will be a huge and difficult task because it will mean reversing centuries of centralisation, but it will be imperative if Labour is to be successful in reversing Britain's economic decline. Running alongside, and to facilitate, that process of economic and social change must be the creation of a healthy, participative democracy. Rather than Labour saying to the people of this country "vote for us and we will deliver for you", Labour needs to be prepared to say "vote for us and we will work with you to build the country we all want to see".
As we begin to grapple with this agenda, it is important for us to 'practice what we preach'. By which I mean that it would be wrong for Labour to develop our policies without reference to the views of the British people. We need to learn from past practice and recent ideas, but we need to avoid the risk that debate about where power is located and how it is exercised is a "top down" exercise. That is why I believe there is merit in exploring ways of bringing together constitutional experts and campaigning organisations, civil society and, crucially, ordinary people.
Devolving power must mean devolving the process for achieving this aim and at the same time giving a collective voice to the people themselves. Of course, it will be up to Labour, and indeed other political parties as well, to decide which policies and ideas we wish to take forward, but it would be a powerful statement of our belief in "democracy" if we begin a national conversation about how democracy itself can be enhanced and how One Nation could be forged on the basis of "power" being vested in the people themselves.
All too often, the centre left fail to recognise that until quite recently Britain was one of the most centralised states in the western world. The last Labour Government began the process of decentralisation by bringing devolution to Wales, Scotland and Northern Ireland. Now, we need to build upon that process within the overall framework of the United Kingdom, so that the distinct particularities of the "devolved territories" are acknowledged. But crucially, decentralisation must not be seen as a process confined to the Celtic fringe; it must be central to Labour's vision of transforming the whole of the United Kingdom, including England where 85% of the UK's population live.
In essence, I believe that at whatever part of the United Kingdom we look at, the principle of bringing 'power' closer to the people makes sense; it is crucial to building a strong economy and it is vital if we are to create a vibrant democracy. Whether it is devolution in Wales, Scotland and Northern Ireland or decentralisation in England, the principle of 'democracy' has to be central to the creation of One Nation.
Wayne David is MP for Political and Constitutional Reform
This piece forms part of Jon Cruddas's Guest Edit of LabourList
More from LabourList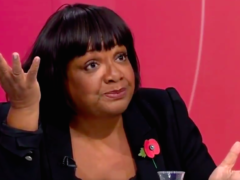 News
Shadow Home Secretary Diane Abbott has said that ending freedom of movement on 31 October "will create chaos,"…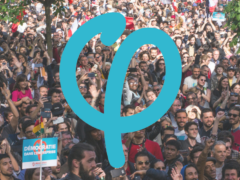 Comment
"Qu'ils s'en aillent tous!" – Jean-Luc Mélenchon In the centrist imagination, "populism" is understood as a caustic, anti-democratic…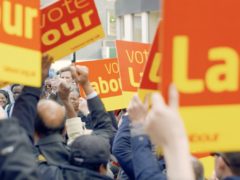 Comment
In my previous article on trigger ballots, I wrote about how it has become much easier to "trigger"…