In order to generate energy and to succeed in opposition it is necessary to have a narrative, a strategy and an organising concept that can give plausibility and coherence to the swelter of initiatives, policies and programmes that swirl around the Westminster Village.
The narrative must tell a story of how we, as a nation got into this mess and how we as a party are an important part of how we will get out of it.
The strategy, both electoral and governmental, concerns the coalition of interests that can champion the change that is required and generate value, the people and the things that will make things different and better.  A plan of action that can grow in time to deliver electoral success and a compelling programme of government.
The organising concept is the idea that selects and shapes the policy and turns it into politics.  An idea that applies to all areas of policy and defines the identity of the party and of the offer they make to the electorate.  This is what Ed Miliband achieved at the last Party Conference with One Nation Labour.
In comparison, the idea of productive and predatory capital is an excellent and a true analytical distinction but it could not organise policy across the range, it gave no guidance concerning welfare reform, or education, constitutional reform or defence policy.  There was a real danger that we would get trapped in the dominant framework inherited from New Labour and intensified by the Coalition Government and engage in an endless and antagonistic exchange concerning faster or slower, higher or lower, more or less, without disputing the direction of travel.
With the emergence of One Nation however, the organising concept has been established.  It commits Labour to a politics of the Common Good.  In all areas of policy, estranged and divided part of our Nation: capital and labour, north and south, immigrants and locals, men and women, secular and religious need to be brought together in order to generate greater value.  It is different from what went before because no one interest dominates civic, political or economic life but all of these require people to come together and make things better.
Labour was founded in order to demand recognition by those who worked, as part of one nation.  There was no wish to dominate but to remind the rich and the powerful that workers were part of the nation, that they had interests and considered themselves a necessary part of the common good.  That argument needs to be made again for one of the things that is different about the One Nation position is its recognition of labour as a source of value, the Labour theory of value.  Innovation is generated by people with experience and expertise who understand the new technology and can work within it.
This in itself is a radical breakthrough because now we need to have a real conversation with the Unions not about what the Party can do for them, or even what they can do for the party, but what they can do to make things better.  How are Unions to be partners in generating value, honouring good work, defending labour as a necessary partner to capital and technology in the production process?  Do they champion changes in corporate governance so that the workforce is represented on boards?  That should be an important part of One Nation agenda, and one that Disraeli and Burke could not ever accept.  Anyone and anything other than Labour constituted the diverse ecology of the Nation.  We are here to correct that mistake and One Nation Labour does that.
But it is not limited to corporate governance reform on the private sector.  The same applies to the public sector.  How is the workforce, along with funders and users going to make the way we care and look after each other better.  It suggests a move from the contractual to the Covenantal.  We trust each other with the care of our children and our parents and we need to honour those who do that well, but we also need a way of dealing with those that don't.  One Nation is a demanding category.  Vocational renewal is a double edged sword, it requires quality and equality and we need to be resolute in the pursuit of both.
It goes into making capital available to regions and to break the grip on internal investment by the same failed banking institutions.  Regional banks which serve local markets and businesses draw attention to our reliance on the financial sector and the need for an economy that works on dry land.  The lack of private sector growth in the regional economies outside finance and property is a great concern and One Nation makes the people of those regions part of the nation once more.
It enables us to talk about Land Reform and Community Land Trusts as a way of including people in the property owning democracy by transferring the freehold asset to communities.  In housing that means that the price is halved and there can be a genuine and affordable house building programme.  It is also applicable to Dover Port for example and offers an alternative to privatisation and nationalisation that works in the interests of all the people of Dover and brings capital, labour and the town together in a common concern for its flourishing.
One Nation is both a radical and a conservative idea and that is why it works.  It retrieves a tradition from within our nation history and through it generate greater solidarity and inclusion. Labour, in recent years, has shown a tremendous respect for diversity and pluralism.  This is greatly to our benefit and it was right to do so.  What was missing was a balance, an account of how that diversity can generate better forms of the common life, of how it could nourish and sustain the common good.  One Nation Labour corrects that imbalance.
Ed Miliband has retrieved, from what his Dad might have called the 'dustbin of history' a great gift to his party.  In order to live and grow it must be supported and cared for by many hands.  It offers the possibility of great years ahead.
Maurice Glasman is a Labour Lord and academic.
This piece forms part of Jon Cruddas's Guest Edit of LabourList
More from LabourList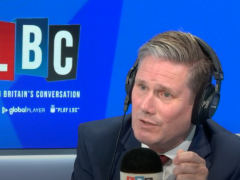 News
Keir Starmer has told an LBC caller who raised concerns over his recent comments on the Black Lives…
Daily email
Momentum is now chaired by a climate activist living in New York and a firefighter working for the…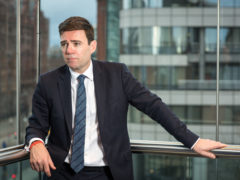 News
Andy Burnham has suggested that the government should consider introducing a universal basic income to "address health and…