The Guardian's John Harris is a chap with strange politics. He purports to be a man of the left but spent the General Election campaign producing execrable love letters to Nick Clegg, like this one which declared that:
"A Lib Dem deal is Labour's only hope – I see no chance of a yellow-blue alliance. Labour must take the opportunity of joining up with the Liberal Democrats."
You would think this sort of huge-scale failure of political judgement would lose you any credibility as a political commentator, but no,
he's at it again, with a piece yesterday inciting people to abstain or spoil their ballot papers in the Police Commissioner elections.
This sort of stuff isn't just annoying; its pernicious because he is given a mass media platform by what ought to be a serious newspaper.
Here's why you should ignore John Harris and vote Labour if you are in an area with a Police Commissioner election:
 The turnout is already going to be very low because the elections are being held at a ridiculous time of the year when it is cold and gets dark early. The lower the turnout, the more influence on the outcome for the votes cast by people who do bother.
Whilst we didn't want these expensive, unnecessary posts, dreamed up by the Tories, created, now that they exist we need to win them as they have serious powers around setting police priorities and even "appointing, and where necessary dismissing, the chief constable." Why would anyone not want to have a say in picking someone who can hire and fire your area's chief constable? As Plato said, "The punishment of the wise who refuse to participate in politics is to be ruled by more foolish men."
Harris attacks Labour for not sending him a leaflet, but this isn't the party's fault – the Government chose not to fund a freepost delivery as is the norm in General, Mayoral and European Elections. A normal reaction from a "leftwing activist" like Harris would be to offer to his local Labour Party to deliver some leaflets himself.
Harris is dismissive of the former MPs running as Labour candidates. I actually think it is great that people of the stature and experience of ex-Ministers want to run for these posts – plus they were all picked democratically by local Labour members.
He takes a gratuitous side-sweep at Tal Michael, Labour's candidate in marginal North Wales, on the basis that he is Alun Michael's son. I know Tal from his time as a Labour Students activist, as Labour Group Chair and Chair of the Community Safety Committee on Islington Council, and then as Assistant Chief Executive of Hackney Council. While John Harris was writing record reviews, Tal Michael was helping transform public services in one of the most deprived areas of the UK. He is probably one of the most qualified candidates runningfor PCC, having courageously given up his job as Chief Executive of the North Wales Police Authority to do so.
He airily dismisses the truly terrifying prospect of rightwing extremists like the EDL or English Democrats winning Police Commissioner posts as a "halfway convincing argument for voting". But we know the English Democrats can win low turnout elections because they won the mayoralty in Doncaster. We can't afford to let them get their hands on key roles around law and order.
This election will be seen by the media as a mid-term referendum on the Coalition Government. Both the results and the turnout will be seen as measures of public anger (or apathy) about the Government's austerity strategy. Even if you don't care about the Police Commissioner role you should turn out and vote to register a protest against the Government. If there were elections for town dog-catcher I'd turn-out and vote so that the Labour guy won them rather than a Tory or Lib Dem.
There's an even better reason to vote Labour though – to stick two fingers up to John Harris, his miserable view of the world, and his
persistent efforts to undermine the Labour Party. We know from his article on 26 April 2010 that he patronisingly and contemptuously
thinks people who constantly and only vote Labour are "knuckle-head tribalists". I'd rather be a "knuckle-head tribalist" for Labour any
day than the kind of "intellectual" whose flirting with the Lib Dems put the Tories back in power, and whose advocacy of a spoilt ballot
might lead to the election of a Tory or far right Police Commissioner.
More from LabourList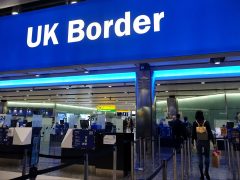 Columnist
Does Labour think that immigration to Britain should be lower? The party found the question hard to answer…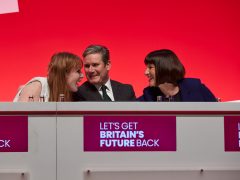 Columnist
The crisis in public services is visible to every British citizen. Waiting lists, crumbling buildings, exhausted staff. All…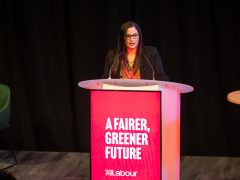 News
"If an election was called tomorrow, as a member of the national executive committee, I feel confident that…