Despite the UK's emergence from recession, deficit reduction and economic recovery will continue to shape the life of this parliament as well as the next. Victory in 2015 will therefore depend on who can convince the British people that they are best placed to bring the nation's finances back into balance by the end of the next parliament.
Yet it is increasingly clear that electoral success at the next election will require something else. With the issue of living standards now firmly on the agenda, victory will also require a greater focus on what needs to be done to ensure that any return to prosperity will be felt by all, not just a minority. Put simply, ordinary working people will want to know that when better times return that they will also share in them.
Growth alone is not a guarantee that they will do so. It is entirely possible that Britain, like other advanced economies, could experience sustained growth that fails to flow into rising wages and improved living standards for large swathes of the working population. In the US, wage stagnation for the bottom half of the population – the much lamented crisis of the American Middle Class that featured so prominently in the presidential election – has been a problem for a generation. Britain's experience of it is more recent, but is no less real. Only 12p of every £1 of UK GDP now goes to wages in the bottom half of households. In the years before the financial crisis, real wages did not rise and family incomes were propped up by tax credits and rising household debt.
Britain also confronts a series of structural factors that make it even less likely that growth can be broadly shared among the population. Along with other advanced economies, we're witnessing a steady polarisation of the labour market between high-skilled, white collar and low-skilled, low-paid jobs – with little in between. Unemployment is having an unprecedented effect on wage growth: earnings have been frozen and will remain so until employers compete for workers, rather than the other way around. Female employment, a motor of prosperity for low and middle-income families for much of the post-war period, has stalled. The UK lags behind other countries in accommodating older workers. Few, if any, believe that the growth in tax credit support that occurred over the past decade can be repeated – indeed, the current government has gone further and cut deeply in tax credit support, a choice that has hit many particularly hard at a time when the national minimum wage is, in real terms, at its lowest since 2003.
So while sustained growth is a prerequisite for improved living standards, securing shared growth will require much more. It requires new policies. What are they?
Reducing unemployment must be the priority. But over the medium term, the government must lift overall employment levels by removing barriers to work. In part that means a focus on services through a pro-employment lens. For example, increased female employment requires a major expansion in affordable childcare, as our childcare system at present acts as a powerful disincentive for many to take up work. We should also allow second earners – overwhelmingly women – to keep more of their earnings before support is withdrawn under Universal Credit, the government's flagship welfare reform. And to increase employment among older workers we should reform the tax system to strengthen incentives to stay in work – for instance, raising national insurance thresholds beyond the age of 55.
Beyond boosting employment it's imperative that we tackle Britain's endemic levels of low-paid work. Our reliance on an extensive pool of low-paid workers not only impacts on low earners, in squeezed pay packets and diminished life chances, it also costs the taxpayer, who funds wage subsidies to the low-paid to the tune of around £4bn a year. While an across the board hike in the minimum wage would be unwise given the fragile labour market there are things that can be done to tackle low pay. The Low Pay Commission, the government's independent advisory body, can start identifying sectors where a higher minimum wage would be affordable and we can make much more extensive progress in extending coverage of living wage agreements.
There is also a need for greater ambition in lifting the productivity and earnings of our future workforce. Making sure that the 50% of our young people that do not attend university are to compete for a growing number of skilled jobs means addressing our historic failure to provide good technical training.
Of course, these policies will need to be paid for. But again, despite the constraints of fiscal austerity, there are choices that can be made. Pension tax relief for the most affluent can and should be trimmed. The anomaly of exempting those working beyond the state pension age from national insurance must end. And we should reconsider the case for universal benefits, such as winter fuel allowance, for more comfortable pensioners.
Addressing the challenge of faltering living standards and putting in place the foundations for shared growth will be a formidable task. Even if Britain secures steady growth, there are powerful forces that mean the benefits are likely to flow upwards towards higher earners, away from those who most need them. Yet we have little choice but to take up the challenge. Another decade of wage stagnation, in which family incomes are propped up by tax credits and rising household debt, is simply not an option. Electoral success, as well as the health and legitimacy of our economic system, demands that we put in place measures to ensure that future prosperity will benefit the majority not just those at the top.
Matthew Pennycook is a Senior Policy Analyst at the Resolution Foundation and a Councillor in Greenwich. He writes in a personal capacity
This piece forms part of Jon Cruddas's Guest Edit of LabourList
More from LabourList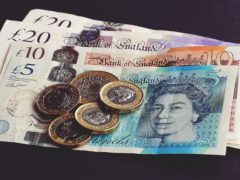 News
Labour has outlined a plan to reform the national minimum wage to ensure that it is in line…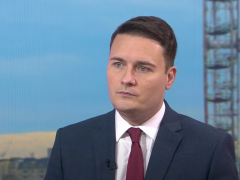 News
Wes Streeting has warned that many people will be "plunged into poverty" as a result of the rising…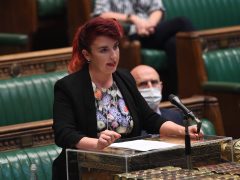 News
Louise Haigh has accused Grant Shapps of being "clueless" about how bad disruption is on Avanti West Coast…