Modern Britain is unique: a nation of nations. Wales, Scotland, England and Northern Ireland are proud and distinct parts of our United Kingdom, each with their own traditions and culture, heritage and history, accents, dialects and even languages. But as much as there are things that divide and distinguish these parts of our Kingdom, there are as many, perhaps more, that bind us together, that also make us One Nation.
Common values, cherished institutions and unifying experience – fair play, the NHS or our families' involvement in the social and economic tumult of the 20th Century, and the wars that scarred it – form a shared, British identity which is tolerant and inclusive, and embraced by the majority of people who live in these isles.
That common British identity is always under challenge and constantly undergoing change: ours is not a country or a culture that likes to stand still. Immigration and globalisation have changed both the face of Britain and our place within the World. Devolution, to Wales and to Scotland, has dramatically altered the nature of our domestic politics, increasing local democracy and accountability in those countries and opening up important debates about the future of The Union or the evolution of English patriotism and new structures that might reflect it.
In Labour we are not frightened of such challenging debate. That is why we have championed the cause of devolution for over a century, and why we delivered it for Wales and Scotland. We welcome it as a sign of the strength of our democracy. And we welcome, too, the positive, proud and outward looking patriotism which has flourished in Wales and Scotland alongside the development of devolution – and which has not descended, as some had feared, into chauvinism or xenophobia.
Nor do we fear that devolution must lead to separation – neither for Wales, nor, indeed, for Scotland. Because in Labour, unlike the Conservatives or Plaid Cymru or the SNP, we hope and believe that we understand modern Britain and the values and identities that bind our people and our countries together. We understand that in modern Britain, most Welshmen and women feel proudly Welsh and proudly British without doubt or fear of contradiction. Similarly, in Scotland, Scottish belonging and British identity sit comfortably, side- by-side, for so many who reject and resent nationalists' demand that they chose an exclusive allegiance.
These identities ebb and flow, of course, and many of us will feel Scottish or Welsh first and foremost (especially when there's a rugby or a football involved), but those that wholly reject their identity as part of a bigger Britain are few and far between. Yes, people in Wales and Scotland will have felt an extra stab of pride when watching their countrymen and women excelling at this year's Olympic and Paralympic Games, but very few will not have felt equally delighted to see Mo Farrah or David Weir break the tape for Great Britain.
That's, in part, what Ed Miliband meant when he called for a One Nation approach to modern Britain. An approach that respects devolution and the distinctions which it reflects and responds to, but which also recognises the greater strength of our people when we pull together; across classes and countries, faiths and nations.
But respecting devolution does not simply mean defending the status quo. Labour must be bold in responding to and shaping the modern politics of identity, and our commitment to rebuild and strengthen democracy in Britain may well demand further changes to the devolution settlement. In Wales, that will almost certainly mean expanded fiscal autonomy: borrowing powers and Barnett reform. While in Scotland, our party is also listening hard to the Scottish people and leading a debate about how a modern Scotland should realistically relate to the rest of the UK.
In England, too, the question of national identity and the proud patriotism of the English will not recede, nor should we want it to. And one of our future challanges is to reflect its presence in the breast of Englishmen in the structures of the state that serves them. I believe that this, in part, means decentralising our state, to more powerful seats of local government, but it will also require changes at Westminster, which reflect the quasi- federal reality of our modern state. Yet those changes should not weaken our resolve to defend against the break-up of a British state, against those that seek to divide our people, those who insist we cannot prosper in harmony or that a British identity can only erode, and never enhance, those of the constituent countries of Britain.
We will make that stand because we believe that the British people are always stronger when they stand together, especially in the hard economic times and the competitive, global World in which we find ourselves today. Our economy is stronger when Britain pulls together, and our society too. That means collaboration and real respect between the governments in different parts of the UK but it also means a Government in Westminster acting in the interests of all of the people of Britain – not just the vested interest of a few.
The Tory-led coalition has shown that it cannot and will not act in the interests of the many. Tax cuts for millionaires paid for by pensioners, and the prospect of increased inequality through regional pay: those  are the hallmarks of the Coalition which seeks to divide our country between public and private, north and south, privilege and 'the plebs'.
In Wales, through Carwyn Jones and his Government, Labour is making different choices: investing in jobs for young people, mitigating the police cuts with extra Community Support Officers, working with business to kick start our economy. These policies are delivering a stronger Wales. And that's what Labour wants to see: A strong Wales, within a strong Great Britain, not the dawinian division of Cameron's 'sink-or-swim' Britain. One Nation Labour will rebuild our economy, reduce inequality and respect devolution. That's our ambition, we can deliver it together.
Owen Smith is the Shadow Secretary of State for Wales
This piece forms part of Jon Cruddas's Guest Edit of LabourList
More from LabourList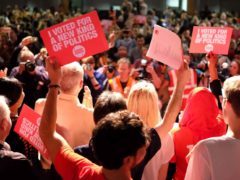 News
Momentum, the grassroots organisation that was born out of Jeremy Corbyn's 2015 leadership campaign, has launched an all-member…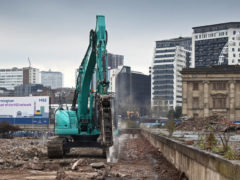 Comment
Doom-mongers and NIMBYs are out in force. Our poor excuse for a Prime Minister, Boris 'piffle' Johnson, has…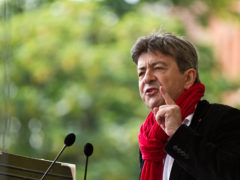 Comment
A recent LabourList article suggested that we in the Labour Party have much to learn from Jean-Luc Mélenchon,…