These are very difficult times for the country and for councils. People are worried about their jobs, the rising cost of living and the affordability of housing – and councils are facing the biggest cuts to their budgets since the Second World War.
In these circumstances, the key questions for local government – how do we do our job, how do we provide for our citizens and how do we promote economic growth – take on an even greater significance.
For Labour councils, this is a responsibility as well as an opportunity – and up and down the country we've been forced to change the way we operate. With such reduced budgets it is no longer possible to make decisions the way we always have, and we've been forced to think carefully and creatively about how we govern.
From Co-operative councils to fairness commissions there are examples from across the country where Labour has done just that. We've proven that even in an era of reduced funding and crushing austerity that we can create innovative new models of governance that are enshrined in our shared principles of greater equality and social justice. While Labour are in opposition nationally, we're in control locally and have been in the vanguard of delivering effective public services that meet the needs of our local communities.
The examples from Labour councils show that we are prepared to do whatever it takes to protect our communities when the going gets tough, and with over 6000 councillors nationally, Labour in local government have started to show what a genuine opposition to this government looks like.
In my borough of Islington we've achieved this through our "fairness framework". When we came to power in 2010 we created The Islington Fairness Commission with Professor Richard Wilkinson in an attempt to explore the role that civic leadership can play locally by closing the gaps that divide us. After a year-long listening exercise in which over 500 local residents, businesses, voluntary sector organisations and unions took part, the Commission came up with 19 radical yet realistic recommendations to make the borough a fairer place.
Each of these recommendations is helping us to create a fairer borough, and is also showing the difference that a local Labour authority can make. We've shown that if we think a national policy is wrong, we can do something about it here in Islington.
Take housing as an example, while the government is cutting, we're building. We are leading Islington's biggest affordable home building programme for thirty years – and are on track to meet our goal of building 2,000 new affordable homes by 2015. Not only that, we are also the only London borough to use our planning policy and land ownership to reject the Tory-led Government's 'Affordable Rent' scheme, which is raising social rents up to 80% of the market rate.
Our support for students is another good example. Working together with London Citizens we've just introduced our student bursaries scheme to help young people in Islington who want to continue studying past 16, but no longer have the Educational Maintenance Allowance for support. This now means that Islington students who were in receipt of free school meals will be able to claim up to £300 per year to help pay for their studies.
However, possibly my proudest moment this year was becoming one of the UK's first Living Wage councils. We believe everyone deserves a fair day's pay for a fair day's work especially in tough times, and at present we're paying all of our directly employed staff, cleaners and leisure workers the London Living Wage. We've also just extended this to include our social care staff who will receive the increase by the summer of 2014. As one of the borough's biggest and most influential employers we've shown that by getting behind the campaign we can make a big difference – there are now at least 760 Islington based staff across all sectors that are now being paid a Living Wage.
These are just three examples from my own council, but across the UK you can find hundreds of cases that paint a similar picture – one of Labour in local government finding innovative and creative ways to address inequality in an era of huge budget cuts. We're doing so in a way that is uniquely Labour, focussing on delivering fairness and protecting our communities against this Government's slash and burn agenda.
Labour in local government is Labour's future, and the platform for winning a majority in 2015 will be found through our experience at a local level.
Catherine West is the Leader of Islington Council
This piece forms part of Jon Cruddas's Guest Edit of LabourList
More from LabourList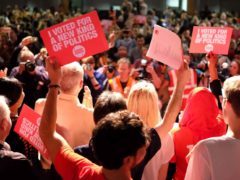 News
Momentum, the grassroots organisation that was born out of Jeremy Corbyn's 2015 leadership campaign, has launched an all-member…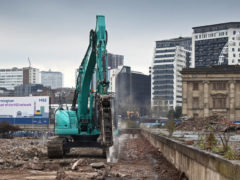 Comment
Doom-mongers and NIMBYs are out in force. Our poor excuse for a Prime Minister, Boris 'piffle' Johnson, has…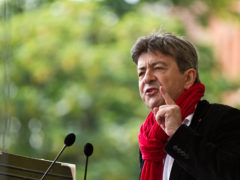 Comment
A recent LabourList article suggested that we in the Labour Party have much to learn from Jean-Luc Mélenchon,…