Difficult financial times always carry the risk of making equality a luxury rather than the bedrock of new arguments and theories for growth.
Everywhere in Europe, including Britain, the economic crisis is biting into people's resources, dreams and hopes. In a recent conversation with the European Trade Union Confederation in Brussels, we discussed how the effects of the crisis have impacted women and men differently. I found two things particularly staggering.
Firstly, a more traditional family model seems to be resurfacing: public attitudes appear to be shifting to a model rooted in the traditional idea of a male breadwinner, with women staying at home to bring up the children, and make up for the gaps in the Welfare State, which is being reduced to an absolute minimum by short-sighted conservative governments.
Secondly, women have been hit harder in Britain than elsewhere in Europe. This is due to many factors, including the inherent nature of our labour market. The deep cuts made by the Tories, who have pursued an unsolicited strategy of austerity, have affected crucial services which, previously, empowered women.
These two elements need to be kept in mind while we are ironing out our manifesto for 2015, as they teach us something crucial: equality is not a given; it needs to be fought for, every day and under any circumstances. It is too easy to slip back to a time when women-friendly policies were just an afterthought, rather than an essential part of policymaking.
We are certainly going through hard times, which require a united nation to pull its resources together to regain hope, growth and a future. One Nation Labour includes women too. The Tories have divided not only the North and South, workers and non-workers, rich and poor: they have divided men and women as well.  And we must not forget that.
The Tories have cut services and resources which are essential to women, and legitimised the idea that a country can be run by a boys' club, interested only in a well-off minority. There is a dramatic lack of women everywhere, and recent statistics have shown that two out of three new public appointments are male.
If we want to win — not only on the failures of the Tories, but also with a twenty-year plan for Britain — we need to offer a vision; the vision Ed Miliband has started to lay out in his conference speech. To make it real and palpable, we need to allow innovative cultures and theories to feed into it. And feminism is certainly one of these.
Feminism can offer the kind of radicalism people trust, as it is based on the experiences and lives of women. When rethinking the Welfare State, for example, there is a history we cannot ignore. A strong Welfare State has enabled women to thrive, to rely on the necessary resources to be able to go out to work, feed their children, escape from violence and abuse, retrain to gain financial independence and professional careers. With less money, women's priorities matter even more, and we should oppose the dismantling of the Welfare State while thinking about how smart services could empower women.
The concept of Relational Welfare, for instance — brought into the debate by Hilary Cottam — has been the foundation of many years of decent welfare in regions such as Tuscany, in Italy; a combination of socialism and Catholicism, which led to robust State investment, administered by local administrations, to fund community projects, based on the idea that children and the elderly should be looked after by the community, under principles of solidarity and care.
The tension between individualism and collectivism is at the very heart of feminism, as women rely not only on individual rights for their freedoms (abortion etc.), but also on collective rights for their emancipation (the Welfare State).
We need to take this into account and embrace both. For individual rights, we need to be firm in defending women's choices at all times, without hesitation, and, on this, Labour and Feminism need to show how they belong together.
Women know that nobody is immune from the risk of being treated as an afterthought, and this awareness is rooted in the long journey they have made so far. One National Labour has to showcase a country where women are crucial to recovery, their work paid, their bodies respected, their careers protected, and their talents displayed.
The Fabian Women's Network will be meeting with Jon Cruddas on 27th November to discuss the policies needed to ensure that One Nation Labour is feminist.  I am also looking forward to a lively debate on Labour's future at Labour Women's Network's new national Political Day this Saturday.
Ivana Bartoletti is Deputy Director of the Fabian Women's Network.
This piece forms part of Jon Cruddas's Guest Edit of LabourList
More from LabourList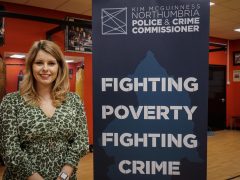 Comment
A sad truth that we all must accept: the best time to eradicate poverty is always a generation…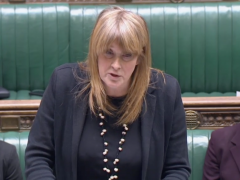 News
Labour's Sarah Jones has described a government statement on the Metropolitan Police as "incredibly weak" after the force…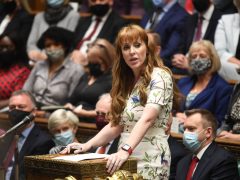 Comment
It was the turn of Angela Rayner and Dominic Raab to face off at the despatch box this…