By Su Maddock
Central government has much to learn from locality leaders who are forging innovation strategies not only in cities such as Manchester and Birmingham, but also in places such as York, Swindon, Bristol, Rotherham and counties such as Cornwall.  Local leaders are increasingly appreciating the need for connectivity across localities and between people's capacities and business growth.  They are investing in digital connectivity, whole system budgeting, locality procurement networks and third-sector procurement consortia.
By contrast the Coalition's innovation policy is fragmented, functional and fails to acknowledge the significance of the dynamic relationship between people's capacity to solve problems and the context in which they live. Society and business depend on each other and we need an innovation strategy that supports both.
Many locality leaders recognise their own failure to connect to the smaller enterprises and Local Enterprise Partnerships are trying to find ways of engaging smaller businesses. One of the strengths of Heseltine's recent report "No Stone Unturned" is its recommendations for SME growth and local governance. Over 85% of all trading in the UK is by SME and while clearly not all SMEs are innovative, many are active in boundary-spanning networks.
Central to locality innovation strategies are collaborative leaders who think in terms of wider public systems and systemic innovation that could provide the capabilities, connectivity and knowledge exchange between smaller enterprises, companies and public procurers.  Successful international cities, such as New York, also show a systemic approach to innovation
Embracing open innovation and creating smart buildings
Redesigning  schools, waste and energy systems
Creating networks of municipal innovators
By contrast BIS policy is not 'open' but focused on fragmented, institutional initiatives and high growth companies which is obscuring the value of locality business clusters and of the necessity of building bridges between small enterprise (SMEs, SE etc) and larger companies and public institutions.
Government needs to question it role in driving innovation. Manchester's 'Knowledge Capital' brought entrepreneurs and business leaders together; however,  Manchester City Council did not stimulate the energy for change this came from creative entrepreneurs, who led, the council followed.  When central government policy–makers assume solutions and fail to acknowledge local context, then, over specification follows.  This is  particularly, problematic for innovation which demands motivated people and porous,  work environments that are open to exchange across sectors.  This is why investing in HE research is not enough – it is incentivising application and the adoption of ideas that is weak in the UK. Government recognises this. Given this, surely the role of public leaders is to create the conditions for innovation and to align funding and policy interventions with that of innovators in any sector.
Locality partnerships are driving a process of renegotiation between local government, business, higher education, the Arts and the Third Sector and collaborative capabilities and new forms of locality governance are emerging in many places.  The government's recognition of cities has increased, evidenced by their recent announcement for twenty more city deals. However, in spite of this, locality innovation strategies are not visible or mentioned in BIS innovation policy documents.  While local leaders are learning to be more and to collaborate; government lags behind and continues to ignore open and systemic innovation,  which is essential if public governance is to mature and be capable of introducing public values into the growing outsourcing of services.
Public procurement is projected across Europe as the route to innovation uptake, but if policy-makers continue to believe in one-size-fits-all innovation,  this is problematic, especially for personal service innovation. Financial and service innovations are underpinned by very different objectives.  My own research on DWP's procurement of the Work Programme reveals an assumption by government that a neat procurement model will deliver efficiencies, savings and personal service      innovation simultaneously. This is a mistake when there are tensions and trade-offs involved in the transfer of financial risk from government to companies,  efficiencies and service innovation.  Efficiencies may be delivered through corporate, rationalisation but personal service innovation depends on local inter-agency working and personal connections. Many locality leaders are aware of this and want more honest, debate on the impact of current outsourcing and procurement systems on small businesses and services.
Innovative public governance is urgently needed,   that is capable of scrutinising transactional systems and creating the frameworks for longer term investment and the local connections necessary for both social solutions and sustained business growth.
Su Maddock is a public innovation consultant, Hon Fellow of the Manchester Institute for Innovation Research and a Visiting Professor at UWE. 
This piece was commissioned as part of Jon Cruddas's Guest Edit of LabourList
More from LabourList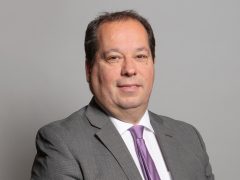 News
Frontbencher Gerald Jones has been selected as the Labour candidate for the new seat of Merthyr Tydfil and…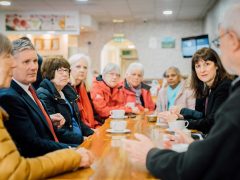 Comment
The Women Against State Pension Inequality (WASPI) campaign has always had a pragmatic and collaborative approach to securing…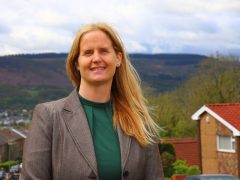 Daily email
Good morning. We can expect the results of the selection contest between Socialist Campaign Group backbencher Beth Winter…