By Francis Davis
With the Tory left in crisis Ed Milliband parked his 'faith' over the noble lawns of a tradition once defended by giants such as Chris Patten, David Hunt, and Michael Heseltine. For the Osborne-Gove backed leap to the right has left a fresh seam of votes free to be mined if only the Labour leader can avoid being dragged back to the self-referential comfort of many activists' prejudices.
The classical 'One nation' tradition has rich antecedents.  It celebrates all of Scotland, the North West, cities and villages; Wales, the South and the West instead of voting blocs rooted in North-South ghettoes, or dependent on metropolitan bureaucratic capture.  Strong on pro-poor social policy it takes business seriously. Unafraid to use entrepreneurial state power it sees government and market centralisations as enemies of innovation and inclusion. It rejects discrimination on the grounds of race, disability or religion. It looks then to shift party and national culture at a time of economic emergency rather than pander to their darkest strands.
Building on his success Milliband can now develop a 'one nation' economic policy stamped with his own authority.  The traditionalism of Labour's most centralising traditions which reach for bureaucratic targets as deftly as they  ignore local and institutional variation can have no part to play in that future.   As principled as the old Labour right have been, their Whitehall dominated, credit fuelled, moral project is exhausted in the face of contemporary complexity.  In a world where cities compete with cities as actively as nations compete with nations  workers, councillors, entrepreneurs, nurses, minorities  and the unemployed  share a new consensus namely that smart technocrats in far away capitals  understand nothing of  their struggles. And understanding nothing they need to be decentralised and replaced.
Local growth can have traction. In 2010 Labour was understandably suspicious of the Coalition's offer to the eight largest cities outside London of 'deals' to devolve economic powers on a bespoke basis. Not even the Tories had noticed at that stage that most of their own local authorities thought they could do a better job than DWP and BIS in getting people back to work. By contrast some Labour figures saw an opportunity and attracted new resources to their cities.  But by this summer Labour's caution had thawed.  Local Labour leaders as well as others wanted to take skills, green and housing progress further than any mandarin could imagine.  The queue of businesses, conurbations, counties and rural districts demanding such devolution leapt.  Against all odds it seemed as though a new shared view had cracked open although its final form was still disputed.
Developing even more radical ideas for carefully chosen decentralisations then – especially in marginals  – could have even more beneficial effects: They could break the Coalition's misguided separation of economic and social welfare.  They could push the logic of the 'Total Place' programme developed before 2010 more radically and inclusively than the Coalition has managed so far. Such 'one nation deals' could reward those seeking to build cross-class, cross-sector collaborations. They could kitemark institutions that pioneer progressive approaches that go further than just a 'living wage'.  And they could fight the myth of an economic trickle down so as to mitigate post code lotteries.
'One nation' renewal will also mean challenging a raft of institutions to modernise who might otherwise expect to be left to their conservatism.  Key here will be once again being able to explain to a 55 year old sacked car worker why his hierarchical, demarcating, all-women short-listing, national agreement protecting, motion-passing, ever-merging, globally affiliated  trade union never prepared him for life after  the closure of the local plant but still considers itself a vanguard of progress and advocacy. Meanwhile, as Milliband has said, there is more to be done regarding the failure of society and the mass produced welfare state to address the deep inequality and open discrimination faced by those citizens and their carers encountering severe (or even moderate) mental ill health: One Nation radicalism should take seriously needs, however silent, which devastate the ramparts of homes and castles in every county.
A short article such as this cannot replace the intellectual heavy-lifting that now needs to be driven forward at pace. But the seam that Ed Milliband has opened in the last few weeks could become a doorway of welcome through which many sometime Conservative voters may pass. For as every genuinely 'one nation' politician has known for decades, and perhaps Milliband now senses, to make a real breakthrough  a party must take the whole country to its heart and not just those like itself .
Francis Davis is a Fellow at Res Publica
This piece was commissioned as part of Jon Cruddas's Guest Edit of LabourList
More from LabourList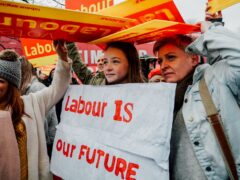 Comment
I never think it is beneficial when people who are clearly identified with different factions within the Labour…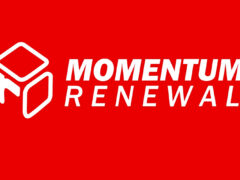 News
New campaign group Momentum Renewal has launched its slate of candidates who will be standing in the upcoming…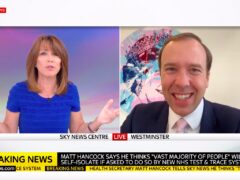 Video
Dr Rosena Allin-Khan has said that "this is not a joke" in response to Matt Hancock laughing about…