This week marks the two year anniversary of the vote in Parliament on the Tory-led government's unnecessary and unfair decision to treble tuition fees for students to £9,000. And today UCAS published its regular 'end of cycle' statistics which show us the shape of student application, acceptance and entry to higher education of those starting courses this academic year – the first in which students can be charged the maximum £9,000 fee.
While there is more work to be done to fully understand how students' and universities' behaviour is adapting to the new system, the numbers are revealing: This year saw a fall of 54,000 students going to university compared to last year – an 11% drop. Even taking into account shifting demographics and issues with comparing different cohorts, this is a substantial reduction and exposes the deep uncertainty and disruption caused by the government's chaotic approach to higher education.
And however you read the figures, it is clear that the consistent trend established under the last Labour government of a steady rise in people of all ages going to higher education has been stopped in its tracks.
With falling numbers attending university, how can the UK remain competitive and continue to punch above its weight across the globe with a highly skilled and educated workforce?
The Tory-led government has also ignored mature and part time learners – once considered niche cohorts but who now make up significant swathes of the student population. Too often policies have ended up being too narrowly focused on 18 year old full time students, and there was not enough consideration of the impact trebling fees would have on mature students. As a result, we have seen entries from every age group above 18 decline significantly this year. This is a cause for tremendous concern, impacting on the long-term health of our adult skills base which higher education plays a critical role in developing.
Figures for part time students don't appear in the UCAS data but Vice Chancellors from across the sector have told me that they have seen a dramatic decline in part time students applying to their institutions. Part time provision plays an important role in raising participation, providing a flexible route in to higher education.
The numbers released this week also reveal how the chaotic and misjudged number control policies have failed, increasing uncertainty and taking out places at popular universities and auctioning them off on the basis of price, not quality. And the UCAS data this week shows the number of AAB students actually fell despite all restrictions being lifted on their recruitment by ministers, and their claims that this policy would provide high achieving students more opportunity to access higher education.
By any objective analysis, two years on we are left with the worst of all worlds as a result of the government's higher education policies. Ministers betrayed students by trebling fees to £9,000, they created uncertainty for universities by slashing their funding and introducing the now discredited number control policies, and to add insult to injury, the Home Office's actions now risk deterring legitimate international students to the UK which will harm the sector significantly, and which could cause real and lasting damage to the economy – we mustn't forget that higher education is the UK's seventh largest export.
The last two years of Tory-led Government have been a disaster for students and universities alike. I challenge them to tell us all how they plan make the next two an improvement on their poor record so far.
Shabana Mahmood MP is Shadow Minister for Higher Education
More from LabourList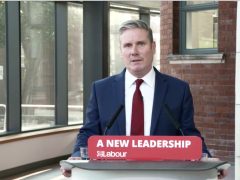 Comment
Below is the full text of Labour leader Keir Starmer's speech at Labour Connected from Doncaster. Thank you…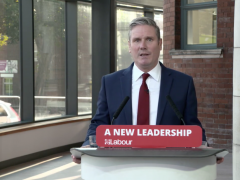 Daily email
New polling has found high levels of consensus among the British public on the economy. Clear majorities were…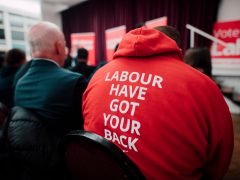 Comment
Values matter: what we and those around us hold dear is one of the biggest predictors of political…