Today in Tooting, Ed Miliband will put speaking English at the heart of his "One Nation" agenda for integration of divided and culturally segregated communities. In a speech later this morning, Miliband will put forward a series of proposals including:
ensuring that publicly funded, public facing staff have a sufficient proficiency in English (especially in the Social Care sector)
prioritising English language teaching for newcomers over the production of materials in multiple different languages
a focus on English language teaching for the one million young people for whom English is not their first language
cracking down on criminal landlords who pack people into overcrowded accommodation
end the practice of using forced indebtedness and tied-in housing that locks migrant workers into terrible conditions
banning recruitment agencies advertising only for workers from particular countries.
prevent the exploitation of new migrants and the undercutting of workers already here by strengthening and enforcing minimum wage laws
Miliband will also be clear to underline how proud he is of "multi-ethnic, diverse Britain", and those close to him are keen to stress that the Labour leader is not adopting "the Daily Mail agenda" on integration (further signalled by the fact that Sadiq Khan is doing much of the media work ahead of the speech). Yet there will still be an acknowledgement from the Labour leader that mistakes were made under the last Labour government, including a sense that integration would take place automatically if the economy was strong and allowing free movement of those from EU ascension countries. Miliband's team are also keen to stress the Labour leader's awareness at the public anxiety about immigration and the pace of change in communities over recent years.
But whilst Ed is keen to see a greater level of integration of immigrants, he'll also be making clear that he's opposed to the idea of assimilation into British society – pointing to Team GB and the Olympics as an example of a nation that is united and integrated but also celebrates its cultural differences.
The Miliband camp argue that if we allow people to live separate lives it allows ignorance which builds prejudice, which is why a "comprehensive strategy for integration" is necessary. The speech is being pitched as part of Miliband's "One Nation" agenda – especially the notion that everyone has a place in society and everyone plays a part. In particular, the argument Miliband will make will be that in a situation where people are allowed (or forced) to live separate lives, we can't have One Nation.
Another way of looking at today's speech is that it allows Miliband to speak about immigration not just in a "One Nation" way, but also in a way that speaks to the concerns many people have about the effects of immigration, without speaking about the debate in terms of raw numbers (in the way that David Cameron has done, and the way the debate has been shaped this week following the census). It is believed that Miliband wants to avoid committing himself to targets on immigration that he'll then struggle to keep – a position that David Cameron has often found himself in.
Selected extracts from Ed Miliband's speech this morning:
On The English language
"We all know that the beginning of any real connection with a neighbour or colleague, work-mate or friend is a conversation. But we can only converse if we can speak the same language. So if we are going to build One Nation, we need to start with everyone in Britain knowing how to speak English. We should expect that of people that come here. We will work together as a nation far more effectively when we can always talk together."
On Housing
"It is far too easy for unscrupulous landlords to prey on newcomers to our country. The Mayor of Newham, Robin Wales, says that the record is of one house with 38 people  of whom 16 were children. Let's be clear: this is terrible for people living there and it also terrible for people in the neighbourhood. We can't expect people to embrace their neighbours, to build communities, if it means 38 people living next door."
On the workplace
"Far too often we have people not meeting and mixing in the workplace as they should. There are recruitment agencies that close their books to local workers and hire only from overseas, often advertising only in foreign languages. There are some shifts in some factories that are still segregated by language and by background. And there are jobs which still recruit far more easily from within one community than from other."
More from LabourList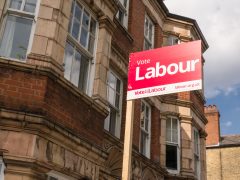 Comment
A decade ago, the writer Julian Baggini used demographic data to pinpoint the heart of England, before moving…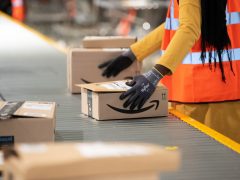 Comment
Our brilliant NHS and GP staff, scientists, lab technicians, nurses and volunteers are giving the whole country some…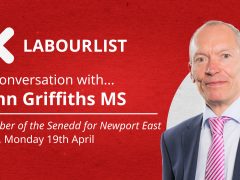 Video
Join us at 5pm on Monday, April 19th, for our latest 'In conversation with…' online event with LabourList…