London Underground's drivers' strike has become a Christmas tradition, and like Brussels sprouts, it's one that gets a lot of people turning up their noses. The media, politicians; even seemingly left-wing commentators are currently running an offensive against Aslef members set to walk out next week.
'But they earn 40k a year!!!11!' I hear you retort. Does a handsome salary somehow deny them their right to collective action? I shouldn't need to defend a workers' pay, but many seem to forget that driving the tubes is a dangerous job that takes responsibility for hundreds of lives at a time. It also involves unsociable hours, suicides and infrequent exposure to daylight. And they haven't been granted lieu days for working a bank holiday for 20 years now; hence the strike.
There seems to be a perception that these drivers enjoy striking, like they get a kick out of 'holding London to ransom' and pissing off the bosses. But believe me, standing out in the cold on a picket line at 6am, missing out on valuable family time and having your livelihood threatened does not a merry Christmas make.
Of course, the strike will cause disruption, and it's regrettable that some will miss out on the January sales (ok, not that regrettable), and others will be inconvenienced in their own commute; but disruption is basically the point of industrial action. If the Dagenham Ford machinists hadn't caused a halt in car production in 1968 we might never have had the Equal Pay Act. And hey, the travelling public aren't the only ones making a sacrifice here: missing a day's pay is never easy, especially when there are other mouths to feed.
We are constantly being fed the idea that strikes are a product of 'union barons' who are ordering workers out against their will. Cameron said in the Evening Standard "It's not in the interests of Tube drivers for unions to insist on such unreasonable demands". He's wrong of course; these demands are the product of a democratic members' ballot, to which 90% of drivers voted in favour (a majority the PM could only dream of). Cameron knows that strikes are at the drivers' wishes, and him peddling myths is part and parcel of the coalition's wider ideological attack on the working classes and our right to organise.
The damaging rhetoric in the media pits workers against each other; it's the same tactic the Government uses to divide the public and private sectors, the employed and the unemployed. Yesterday my granddad, a London bus driver, said "I'm working Boxing Day, unlike those greedy tube drivers". Instead of questioning why lower paid workers aren't receiving the same conditions, the public are buying the 'race to the bottom' argument.  Tube drivers earn almost twice as much as their peers above-ground, an injustice: our vision as trade unionists should be to strive for decent pay and conditions across the board.
Aslef are an affiliated union (one of Labour's founders, in fact). To shun their members' actions is a hostile gesture to our party's history and a nod to Cameron and co.'s anti-union campaign. Next time you go to say 'I'm a trade unionists, but…', have a think about the principles you're about to dismiss, the workers you're about to demonise and who this works to benefit. The Govt wants us turning against each other next week, don't let them get it. Show some festive solidarity and support the striking drivers.
More from LabourList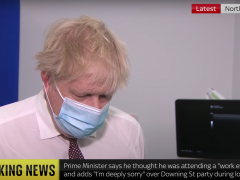 Video
Dominic Raab, Rishi Sunak and Boris Johnson have already given three car crash interviews today. The Justice Secretary…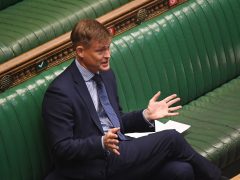 Comment
It is now over 1,650 days, or four and a half years, since the Taylor review was published.…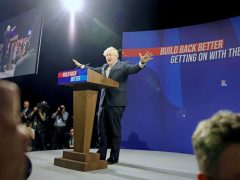 Comment
It's clear now. Boris Johnson misled the House of Commons in December with untruthful assurances that allegations of…