Following David Cameron's Europe speech this morning, we'll be bringing you a selection oft he Labour responses throughout the day to the speech.
Update: Tony Blair on a possible EU exit:
"There's got to be a compelling reason to put that question on the agenda. I don't see that compelling reason."
Douglas Alexander, speaking to Sky News, doesn't rule out Labour backing a referendum at some point:
"Labour doesn't think that is a decision that we could or would sensibly make at the moment, the priority should be the stability, investment, jobs that we have been speaking about. We have never ruled out the possibility of a referendum in the future, because in international affairs you should never say never, on the other hand, given the changes that are being contemplated in Europe at the moment. We think the priority should be to get on and shape those changes but at the same time send a very clear signal to Business that Britain is looking for business. Alas, that wasn't the signal that David Cameron was able to send today. 
"Rather than burning bridges and breaking up alliances, we will be building bridges and winning friends. For example, in just a couple of weeks time there are important negotiations in the European Union budget, we want to see both restraint and reform in the EU budget, but to achieve that you need to win allies. At the same time you want to see a greater priority placed on growth across the EU than has been the case to date. We want to see change, for example, in the Common Agricultural policy, in a speech last week I talked about some of the transitional controls for the new countries coming into the European Union. Of course, change is needed in European and of course change is coming, we just don't think the Prime Minister has a very coherent strategy for achieving those changes."
Peter Mandelson told Radio 5 that Cameron should be seeking a "better, stronger Europe":
"My reaction is that what Mr Cameron should be seeking is a vision of a better, stronger Europe and a new settlement in Europe and for Europe, which we can sort out with our partners in Europe. Instead what he's really seeking is an entirely different form of membership for Britain in Europe, it's an ultimatum with a deadline without him saying at the end of the day whether he will recommend that Britain should stay in the European Union, and I think that were we to come out on that basis of the European Union it would have very serious negative economic consequences for our country."
And Labour's leader in the European Parliament Glenis Willmott said:
"If David Cameron is serious about reform in the EU, he should start by rebuilding the bridges he's burnt down in the past. He says in his speech today that the European Union needs to change with the times, and that's exactly why Labour MEPs have successfully worked hard to build alliances and work with colleagues to try and reform areas of the EU like the Budget and CAP," she continued. Of course the EU isn't perfect, but talking about referenda just creates uncertainty and costs British jobs – it doesn't help reform the EU. All Mr. Cameron has achieved is to put the needs of the Tory party before British jobs and what is in the British interest."
More from LabourList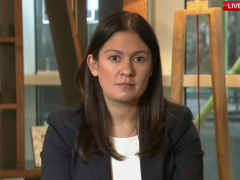 Video
Trevor Phillips on Sunday MPs paid tribute to Conservative MP David Amess, who was killed on Friday. Shadow…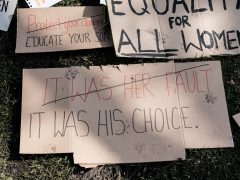 News
Exclusive new polling by Savanta ComRes for LabourList has revealed that UK adults are supportive of the move…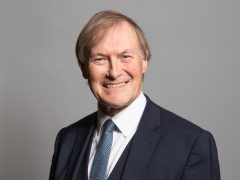 News
Sir David Amess, the 69-year-old Conservative MP for Southend West, has died after being stabbed several times at…