In all of the coverage of how much Cameron hates Farage, and vice-versa (all of which is undoubtedly true) there was one detail in the UKIP leader's interview with Decca Aitkenhead that has gone strangely unremarked on. In amongst his attacks on Cameron, one line jumps out:
It is a measure of Farage's bombastic confidence that he acts as if the very idea of dealing with David Cameron is beneath him – "There's no way we could work with that man under any circumstances" – and suggests a pact with Labour might be on the cards instead, "if Jon Cruddas's view prevails within the party".
Now that's a rather remarkable statement, not least because on current polling the Labour vote and the UKIP vote combined makes up nearly 60% of the population, and becauseJon Cruddas's views are currently rather prevalent in the Labour Party, as he's writing the next manifesto.
But could a Labour/UKIP pact really happen…?
Let's be sensible – of course it couldn't (I tend to agree with David Cameron's assessment of UKIP as many Labour members do, and not  without evidence). The very idea is ludicrous, but that doesn't mean there's nothing to it. What the UKIP leader is doing is signalling where he sees his party going.
Firstly, it shows just how far away from the Tories Farage is, to even suggest in passing or in jest a link-up with Labour. He doesn't care how much it annoys them – he's rubbing their face in it. He has little or no interest in appealing to Cameron, he wants Cameron to appeal to him.
Secondly – and most importantly – it shows that Farage understands his own electoral coalition. It isn't just a rag tag bunch of former Tories. If it were he'd be worried about alienating them by suggesting any form of relationship with Labour. The UKIP leader knows that there's a sizeable number of former Labour voters backing his party at present, who feel that for whatever reason they can't back either of the major parties.
Both of those facts should concern Cameron and the Tories, but the second should worry Labour too. The Tories aren't the only ones missing out from the UKIP surge, and the impact could hurt Labour too – especially in the European elections where a UKIP win is not inconceivable.
There will never be a Labour/UKIP pact. It's unthinkable, crazy and laughable. The two parties, and their worldviews, are miles apart. It would tear the party apart. But it's really not so long since some Tories were saying the same about a coalition with the Lib Dems. Just because something is an awful idea does not, unfortunately, mean it is impossible – however unlikely it might be.
More from LabourList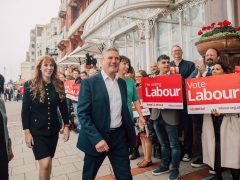 News
Keir Starmer's Labour Party is on track to secure a 56-seat majority in the House of Commons, exclusive…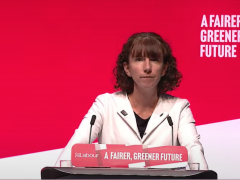 Comment
Below is the full text of the speech delivered to the Labour Party conference by party chair Anneliese…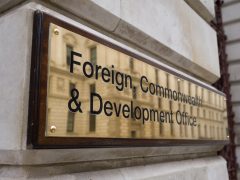 News
David Lammy will announce to Labour conference delegates a new "green dimension" to its foreign policy as he…