Given that trust in politics and politicians is at an all time low, how many people do you think would be interested in standing for Parliament? 1 in 100, 1 in 10? In exclusive polling carried out for me by Yougov it's nearly 1 in 4. Higher than I could have imagined.
Here's the question posed by Yougov:
Imagine you were in your thirties or forties, and friends of yours suggested you should stand for election to become an MP. What do you think your reaction would be?
Enthusiatic: I'd definitely consider standing – 6%
Interested: I might consider standing – 18%
Total enthusiastic/interested – 24 %
So nearly 1 in 4 would be interested – higher than I'd have ever predicted but it does confirm what I've been hearing in my groups on my why do people hate me tour. In 5 out of 6 of my groups at least one person said they'd be interested in representing their community.
Naturally there are regional and class differences but they are nowhere near as significant as the gender divisions. Men are almost twice as likely to be interested or enthusiastic about standing as women (31% to 18%) which shows how much progress we still have to make here.
26% of Abc1's would be interested or enthusiastic about standing while 20% of C2DE's say the same.
There are some differences across the regions – the region with the highest percentage of those interested or enthusiastic is the north of england with 28%. Scotland and the south of england (excluding London) are the least enthusiastic – the figure was 21%. 18 – 24 year olds are just as enthusiastic as those who are 60+ but there's not a huge amount of difference across all age brackets.
The full breakdown of results can be found on the Yougov website from Monday.
By far the most depressing response when I carried out my own unscientific research in my why do people hate me groups were the responses to my first question – what did people think when I said the word politician. Here's a taste of some of the responses:
"not a lot really", "You don't tell the truth a lot of the time", "Them and us", "an old man", "upper class and not working class", "When you see politicians on TV they are completely different from us", "Liars", "selfish", "self seeking", "privileged and arrogant", "spiv", "talk jargon", "never answer the question properly", "don't live in the real world".
Who do they work for I asked?
"Themselves" was the reply that came from most people
Now admittedly 69 % of those polled by Yougov said they would probably or definitely NOT consider standing for Parliament so Yougov asked this group a further question:
Here are some reasons why some peole reject the idea of standing for Parliament. Again, supposing you were in your thirties or forties, which two or three of these do you think would most apply to you?:
I don't like politicians and the way politics works – 41 %
I couldn't afford to give up my job to campaign for election – 31%
I wouldn't want the press crawling over my private life and my past – 31%
I'd be terrified of having to speak at public meetings and the House of Commons – 27%
I wouldn't want to spend half my life working in Westminster – 25%
Being an MP isn't for people like me – 21%
I wouldn't know how to put myself forward as a candidate – 19%
None of the main political parties reflect my views – 16%
Being an MP is a waste of time – they don't make any difference – 12%
Women are far more likely (35% compared to 25% of men) to be put off by the press going through their private life and past but there are some big class differences too – the biggest is "I wouldn't know how to put myself forward as a candidate" with nearly half as many from abc1 (14 %) compared with 25% from c2de.
What can we do about this? On my why do people hate me tour 24 year old Liam Jones who worked as a derbyshire warehouse delivery driver said:
"It's not in the Job Centre or anything like that is it. It's not though so how do you know where to start?"
Sharon, in her 50s packed boxes at the same warehouse said:
"It's not advertised is it? You don't pick a paper up and it says one politician wanted, come for this interview do you?"
Do Sharon and Liam have a fair point? Could we imagine a situation where there was an advert in the local paper which might look something like this?
Do you have experience of representing people through something like a parents and teachers association, neighbourhood watch group or by being a workplace rep? Maybe you have a good business head and would like to use your skills and knowledge to give something back to your community? If you share the Labour Party's values of fairness and opportunity for all you could have a go at being selected as a Labour Party candidate for the Council elections in XXXXXX. Candidates will be interviewed by fellow local Labour members and must be a Labour Party member for 12 months before they are eligible to stand. Half of all the chosen candidates will be women. Allowances are Xk a year.
What do you think? Are there other ways we could get more people interested? I'd love to hear your views.
To end on a positive note – the good news for the Labour Party is that of those that voted for the Labour Party at the 2010 election, Labour voters were most likely to be enthusiastic or interested in standing for election and we were least likely to say 'I don't like politicians and the way politics works' though these figures did change when Yougov asked about future voting intention with more Lib dems saying they would want to stand. But I think there's all to play for the People's Party in working to create a One Nation Parliament which looks and sounds like Britain.
Gloria de Piero is the Labour MP for Ashfield
More from LabourList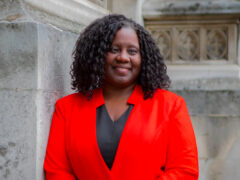 News
Marsha de Cordova has criticised the race and ethnic disparities report published last month as a "shoddy, point-scoring…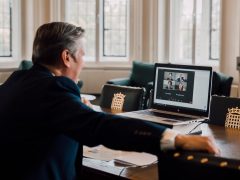 News
Keir Starmer has declared that the plan for a 'European super league' breakaway competition is a "money-grabbing endeavour"…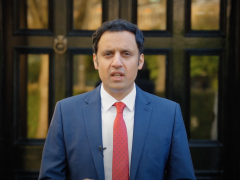 News
Scottish Labour has pledged to introduce a 'minimum income guarantee' as part of a broader plan to lift…