Today's Labour opposition debate on blacklisting is an important step forward to secure justice for the thousands of workers who were intimidated, stigmatised and locked out of their livelihoods by companies who were only interested in protecting their bottom line.
Throughout the 80s and 90s trade unionists consistently raised concerns about blacklisting, only to be told they were half-baked conspiracy theorists. Now we are finally getting to the bottom of the truth.
The Economic League was the main instigator of the practice through much of the 20th Century. Their sinister activities included collusion with MI5 to gather information predominantly on communists in the workplace, an early form of McCarthyism. They believed that "a shop steward can acquire influence out of all proportion to the real nature of his position." If only!
By the 80s the League had over 20,000 people on its lists from shop stewards to journalists to Labour MPs. Following growing pressure from the unions and after a Panorama investigation the Economic League folded in 1993, but the practices it utilised didn't.
The Consulting Association, which is the focus of much of the current debate on blacklisting, took up where the Economic League left off and maintained a list of over 3,000 trade unionists keeping tabs particularly on those who raised health and safety concerns. In 2009 the Office of the Information Commissioner raided the offices of the CA and found that 44 companies, many of which are household names, were paying thousands of pounds a year to make checks on construction workers against the list.
Take the case of Kenny Newton whose name appears on the blacklist and who gave evidence to the Scottish Affairs Select Committee which is currently conducting an enquiry into blacklisting. Kenny worked for an electrical company at the Shell Oil Refinery in Ellesmere Port. He decided to stand as shop steward. On the morning of the election Kenny was transferred to a new site with the promise that he would return. After two weeks a colleague who he had transferred with was allowed back, but Kenny was never allowed to set foot in that refinery again. He wrote: "there are plenty of my colleagues who have suffered long term unemployment and their family's extreme hardship from many a spiteful employer but proving it is another matter".
Scandalously, when prosecution was sought for Ian Kerr the CEO of the Consulting Association (and apparently a previous employee of the Economic League) he was only fined £5000 for data protection issues and none of the firms who paid for the information were fined at all. Meanwhile, the majority of people whose names were on that list still don't know about it because the Information Commissioner's Office will only let people check if they are on the list rather than contact them directly. Moreover, evidence from the Select Committee suggests that police and security services could have been involved in supplying some of the information. It's a disgrace and an affront to justice.
But the injustice hasn't stopped with the ICO's discovery and new legislation making blacklisting illegal. Unite cited anecdotal evidence in its submission to the Select Committee that a number of companies employ junior members of staff to monitor employment tribunals in order to identify individuals who were perceived to have 'employment issues.' In September last year, campaigners believe that 28 workers on Crossrail were unjustly sacked because they were found to be members of Unite. Just last week, Balfour Beatty confirmed that it conducted blacklisting checks on individuals seeking employment in the Olympic Park.
So what should we be calling for? First, we must push the Government to conduct a full inquiry into whether blacklisting is continuing to be used on public construction projects such as Crossrail. Second, we should consider making blacklisting a criminal offence. Third, we must find a way of enabling those whose names appeared on blacklists to seek compensation retrospectively – perhaps through a levy on the companies which paid for the information in the first place. Fourth, we should consider introducing a right not to be put on a blacklist and a right to compensation for breach. It would help thousands of people too if the Information Commissioner's Office were to contact all those whose names are on the CA's blacklist so they can seek redress.
Thanks to the tireless campaigning from the unions, notably UCATT, the GMB and Unite, blacklisting has been kept in the spotlight. But we can't stop here. Part of Ed Miliband's vision of responsible capitalism is that whenever public money is spent, it should reward socially responsible companies. Let's make sure that wherever we have Labour Councils spending public money on construction projects that they choose companies who treat union members as partners and truly outlaw blacklisting. Where we have power, we must use it to bring justice to those workers step by step.
Jessica Asato is the Labour PPC for Norwich North
More from LabourList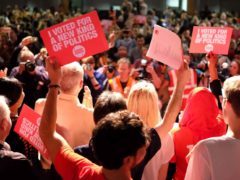 News
Momentum, the grassroots organisation that was born out of Jeremy Corbyn's 2015 leadership campaign, has launched an all-member…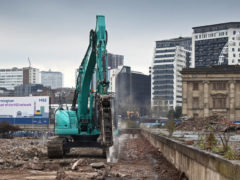 Comment
Doom-mongers and NIMBYs are out in force. Our poor excuse for a Prime Minister, Boris 'piffle' Johnson, has…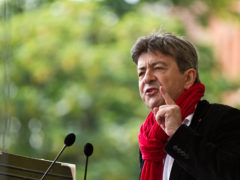 Comment
A recent LabourList article suggested that we in the Labour Party have much to learn from Jean-Luc Mélenchon,…