Last night, with significant support from Labour MPs, Parliament took the first steps to achieve marriage equality. Same sex relationships will be recognised in law on an equitable basis to others. Trans people will not have marriages destroyed as they transition gender. People will be able to marry regardless of who they love; not denied those rights because of who they love.
What lessons can we take from yesterday's debate and the Campaign to date:
1) Labour can make a difference in opposition
As Mark has said, Labour's votes made a difference. More broadly, Labour has pushed for this Bill and held the Government to account. The Government had no intention of allowing any form of religious marriage ceremony but following Labour's lobbying and pushing by Yvette Cooper we progressed the argument for religion freedom.
2) Labour remains the party of equality
Yesterday Ed Balls highlighted the bravery of David Cameron to push for LGBT equality (even if he seemed to go missing in action on the day). Ed is right and it would be churlish not to acknowledge the tough slog LGBTory have had to pursue marriage equality in such a divided party – in the end 40% of Tory ministers & PPSs and 70% of backbenchers failed to support Cameron.
Yet, for all Cameron's words, it's votes that matter and here Labour delivered. 85% of Labour MPs voted for marriage equality; compared to just 42% of Tories. More Tory MPs voted against equality than for it. Even one in five Lib Dem MPs failed to support marriage equality (despite LGBT+ Lib Dems hard work).
3) Ed: you could have been bold
LGBT Labour would have preferred yesterday's vote to have been whipped – we do not think equal rights should be an optional extra for Labour MPs. It should be core to our Party's beliefs and our expectations on MPs.
4) A minority against equality remain
Yesterday 22 Labour MPs voted against LGBT equality (compared to 136 Tories mind!). For me, that is 22 too many. Most were the familiar handful of MPs who have voted against almost all legal measures for LGBT equality – they are a dying breed of Labour politician. Others of note include two MPs first elected in 2010 (Michael McCann and Mary Glindon); Robert Flello, currently a Junior Shadow Minister; and Iain McKenzie, who won the 2011 Inverclyde by-election following the death of gay MP and LGBT Labour Patron David Cairns.
I hope that they reach out and rebuild trust with the LGBT community and LGBT members of the Labour Party and that, more broadly, we will be able change their minds – if they seem out of step now; they will look plain foolish as same sex marriage becomes the norm.
5) Socialist Societies can make a difference
On Saturday 5th June 2010 I attended my first LGBT Labour AGM, just months after joining, with my 'Marriage Equality' motion in hand. In perhaps typical Labour style, after drafting a composite motion (with UNISON – thanks for your support too!) it passed. Once agreed, our campaign kicked into action. Not by more compositing, but by reaching out at Prides and CLPs to thousands of supporters. By pressuring MPs and others to commit support – many a Labour MP has been chased by an LGBT Labour for Equal Marriage banner. By lobbying for inclusion in NPF reports to Conference. By pressuring potential party leaders and NEC reps to support the policy. By frankly working hard.
We are proof that Socialist Societies are at their best when they are active, working with others, campaigning for change and engaging with voters.
The Campaign continues…
Whilst we have taken the first step, much work remains. Whilst Labour Peers are confident it can pass the House of Lords unscathed, there are a number of Peers who we will need to convince. LGBT Labour will be keeping up our campaign for equality but we need your support – find out more or join us.
Oh, and as if we needed another reason to go canvassing in Brent, we found it with Sarah Teather's vote against marriage equality. She can expect many LGBT Labour activists on Brent's pavements working hard to ensure Brent gets the MP it deserves: one committed to equality. I can't wait…
Tom Burke is National Secretary of LGBT Labour
More from LabourList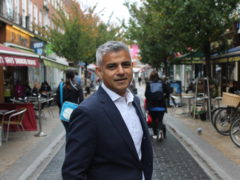 News
Labour incumbent Sadiq Khan has been re-elected in the London mayoral contest that turned out to be significantly…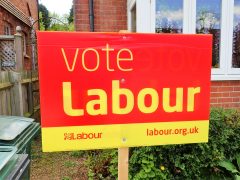 News
The Conservatives have made gains in the North of England in the May 6th elections but suffered defeats…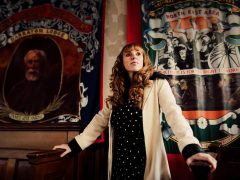 News
Deputy leader Angela Rayner has been sacked as Labour Party chair and national campaign coordinator in a bold move by…