Camden has been criticised this morning for our approach to families affected by the housing benefit and total benefit caps. One tweeter used a thinly veiled reference to Kinnock's criticism of Hatton's Liverpool of the 80s. Camden, like the other London councils that are already doing this has no choice. The draconian benefit caps introduced by this government bear no relation to the costs of living in London and ultimately, families will be forced from their homes, jobs and their children from schools because of Tory dogma.
First things first. Camden has not yet moved a single person out of London. Many other London boroughs are already doing this. It's very unlikely that all 761 families affected by the total benefit cap will need to move. But at this stage we simply don't know how many will.
The Government has left all councils in London in an invidious position. Reckless cuts to welfare benefits are forcing the hands of local authorities in London. Communities in Camden currently face an uncertain future as the threat of housing benefit and total benefit caps loom on the horizon. This government policy is driven purely by Tory dogma.
A staggering 761 households in Camden will be affected in some way when benefits are capped at £500 per week or £350 for single people. Camden is very successful in working with people, helping them into employment, negotiating rents with landlords or finding cheaper local accommodation – steps that allow them to either stay in their homes or stay locally. But there is only so much we can do to protect some of our most vulnerable residents from this heartless Government policy.
The Department for Work and Pensions regularly roll out the line that it isn't fair that people in receipt of welfare payments receive more than the average national salary of £26,000. However, in Camden, the average wage is £37,000 and rents reflect this.
In the private sector the average rent for a two bedroom property in Camden is £450 per week. Basic mathematics shows that if benefits in London are capped at £500 per week for a household it will be impossible for local families to continue to live in their current accommodation.
As a Council, Camden has an excellent track record of helping people into training and employment and doing this will help some of the affected households remain in Camden. Labour in Camden have also seen some success in negotiating private rents down with landlords enabling many people who've already been affected by the housing benefit cap to stay in our borough. But this isn't going to be possible for everyone. The Local Housing Allowance caps, that bear no relation to high housing costs in Camden – the 4th highest rents in the country – mean that some people will be left trying to make up many hundreds of pounds per month.
The Government's complete lack of a plan for the many families forced to move, not just in Camden but across London, means that when the cap is introduced a small number of households, those with a number of children will not be in a position to afford rents in London. Labour in Camden will do everything possible to ensure that as few people as possible have to move away from their established communities.
Rather than fall for government rhetoric that those claiming benefits are scroungers, in Camden many of those affected are working. People who carry out low paid work who would not be able to continue to do so if commuting costs are factored into their already stretched budgets. This is where the proposals create a false economy – if moved out of London by government cuts to welfare benefits it is likely that these people will not be able to continue in employment and in turn claim further welfare benefits.
The blanket cap from government is ill-conceived and will have a once in a generation impact on the lives of many across the capital. Without a central government plan that takes into account the high rental costs of the capital we face the very real threat of communities being displaced as they seek accommodation that is affordable.
Labour in Camden is setting aside £1.1 million to deal with the expected increase in homeless applications over the next financial year. This is coming from budgets that have been slashed back by government already, but Labour are committed to trying to keep as many people as possible in Camden, in their communities and in the places where they are settled and happy.
 Sarah Hayward is the Leader of Camden Council
More from LabourList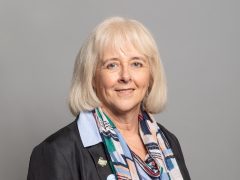 News
Ruth Jones has been promoted to Keir Starmer's frontbench and replaced Lloyd Russell-Moyle as shadow minister for natural…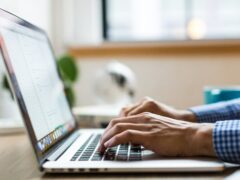 Comment
MPs have a team of people who support them in their work – usually no more than four…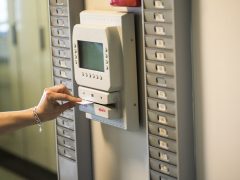 Comment
The idea of moving to a four-day working week is catching on during the coronavirus crisis, and the…