As we reported on Saturday, John O'Farrell has announced his candidacy for Eastleigh – but he's not the only candidate. Interviews are taking place to whittle down the longlist to a shortlist for selection tomorrow – and there are several strong candidates in the running. Here are those we know about to far (in alphabetical order):
John O'Farrell is an author and broadcaster – best known in Labour circles for his book "Things can only get better". He grew up in Maidenhead, where he stood as Labour's candidate in the 2001 General Election (which was the subject of the BBC documentary Losing My Maidenhead). O'Farrell has also published four novels, and was a writer on both Spitting Image and Have I Got News For You, as well as being a former columnist for both The Independent and The Guardian.
Darren Paffey is a Labour Councillor for Peartree Ward in nearby Southampton. He's also a lecturer in Spanish and Linguistics at the University of Southampton. He has lived in Santiago, Chile where he also taught English and researched bilingual education policy.
Caroline Penn has run a small business, Penn-Gray Ltd for 7 years, providing web design and development to a range of top tier clients. From 2011 she was Hove CLP Secretary and then an elected Executive Committee member of Brighton, Hove and District Labour Party. Up until recently she was also Central Hove, Adelaide and Brunswick Branch Secretary – and she is now Chair of Brighton Co-op Party
Andrew Pope is a Southampton City Councillor for the Redbridge ward, which is an urban fringe ward like many parts of neighbouring Eastleigh. He was a union representative and negotiator for Amicus (now Unite), is part-way through PhD research in co-operatives and mutuals in public services, is a member of the University and College Union (UCU), and is Chair of Southampton's Health Scrutiny Panel. Councillor Pope has had family connections with Eastleigh since young, with family working at Ford and Pirelli, and used to work in Eastleigh himself in the IT industry.
Sarah Rabbitts
is a communications professional who has worked for the BBC and as a consultant for six years. She's a new member of the Vauxhall Executive Committee and a local Labour campaigner. She only became a active member 18 months ago – however, she has been writing about key party issues in Labour Uncut and supporting campaigns including One Billion Rising. Sarah studied at the College of Law in York and the University of Manchester – and grew-up in Surrey, the North-East and East Anglia.
We understand there are more longlisted candidates. If you are one of them, know who they are or have more information on any of the candidates – email us
More from LabourList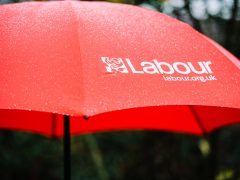 News
The Labour Party has revealed that its membership fell by more than 90,000 in 2021 with a loss…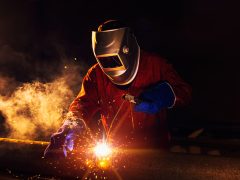 News
The UK government is failing to keep up with its European counterparts in efforts to decarbonise the steel…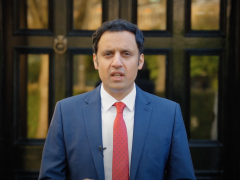 News
Anas Sarwar has called for emergency legislation to be put forward in the Scottish parliament in response to…