On the day of the Autumn Statement we noted that George Osborne had only managed to claim that borrowing was falling – and flummox Ed Balls in the process – by claiming the receipts from the 4G mobile spectrum auction that hadn't even happened yet. At the time we asked:
Has Osborne factored in money not yet received from a 4G spectrum auction which hasn't taken place yet, in an attempt to cover the fact that he was set to borrow more this year than last year?
The answer was yes, of course – and worse than that, now that the auction is over, we know that Osborne overestimated the amount the auction would raise by over a billion pounds – £1.16 billion to be precise. That means there's now a billion pound hole in Osborne's figures, meaning it will have to be plugged with – you guessed it – more borrowing.
Here's a graph showing how far off Osborne was on the 4G auction:
This is just the latest gamble of Osborne's that hasn't paid off. But it's terrifying to see how he plays fast and loose with the nation's finance. Was his Autumn Statement wheeze worth it?
Update: Shadow Chief Secretary to the Treasury Rachel Reeves has responded to the 4G auction – and warned people to be vigilant of further "smoke and mirrors" when borrowing figures are released tomorrow:
"This is yet another blow to George Osborne's failing economic plan. It shows how foolish and short-termist the Chancellor was to bank this cash in the autumn statement to make his borrowing figures look less bad. He couldn't bring himself to admit that borrowing was up so far this year but his trickery has now badly backfired.
"We will need to look out for more smoke and mirrors when tomorrow's borrowing figures are published. The only fair way to judge what is happening to the public finances will be to exclude the short-term transfer of money from the Bank of England's quantitative easing scheme.
"Whatever wheezes George Osborne tries, he cannot hide from the fact that no growth on his watch has led to billions more borrowing as the costs of economic failure mount. Instead of more accounting trickery what we really need from this Chancellor is action to kick-start our flatlining economy."
More from LabourList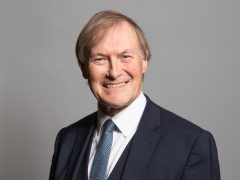 News
Sir David Amess, the 69-year-old Conservative MP for Southend West, has died after being stabbed several times at…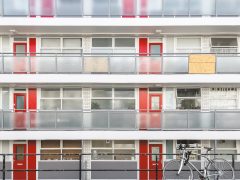 Comment
The housing crisis is one of the biggest challenges faced by this country, threatening wellbeing and prosperity. Around…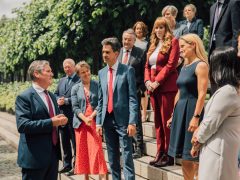 News
The Labour Party revealed the results of its 'future candidates programme' in emails to applicants on Thursday, issuing…