What would be the response if it were discovered that a senior Shadow Minister was to make a keynote speech at a thinktank whose Associate Director had previously said, "Conditions for Jews in Europe must be made harder across the board"? Quite rightfully, all hell would break loose, the event cancelled, apologies issued and people would say it set the party back.
Yet swap 'Jews' for 'Muslims' in the above and that's who will be hosting a keynote speech by Shadow Defence Secretary Jim Murphy this Thursday.
Thinktanks obviously debate a range of ideas and host or publish all kinds of thinkers, but this is not the case here. The Henry Jackson Society, who have been chosen to host Jim Murphy's speech on "A New Model for Intervention" must regard their Associate Directory Douglas Murray as their most high profile staff member and a key driver of their politics.
Nor is his shocking quote an aberration from an otherwise mainstream organisation. Murray (author of 'Neoconservatism: Why We Need It') is very much at home in an organisation whose former European Neighbourhood Section Director has said "No longer is it a centrist, bipartisan think-tank…Instead, it has become an abrasively right-wing forum with an anti-Muslim tinge…[that] panders to a narrow readership of extreme Europhobic British Tories, hardline US Republicans and Israeli Likudniks."
On the eve of the tenth anniversary of the vast anti-war march, it is a cruel irony that a Labour shadow minister will be hosted by an organisation who still enthusiastically support the neo-con agenda now widely understood to have been a disaster for the Party (and the world).
It was the decisive rejection of this approach which has allowed Labour under Ed Miliband to reconnect with many who became estranged from the Party in the aftermath of Iraq. Whilst not knowing what Jim will outline, it is hardly a positive sign that Labour's policy on protecting human rights the world over will be outlined in a speech to an outfit that champions unilateral approaches and seems to have learned little from the disaster of Iraq.
With the tenth anniversary of the Iraq war looming and the undoubtedly uncomfortable publication of the Chilcot Inquiry expected next year, all of Labour's frontbench must be clear that there can be no rehabilitation of the politics which led us to some very dark places. Labour needs an outward-looking, engaged foreign policy which appreciates Britain's place in an increasingly multi-polar world. The neo-cons of the Henry Jackson Society should have no role in it.
More from LabourList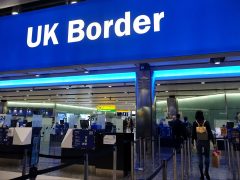 Columnist
Does Labour think that immigration to Britain should be lower? The party found the question hard to answer…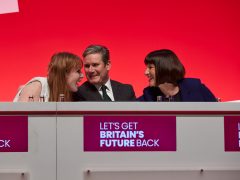 Columnist
The crisis in public services is visible to every British citizen. Waiting lists, crumbling buildings, exhausted staff. All…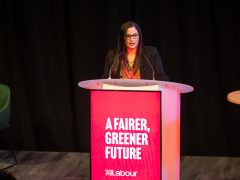 News
"If an election was called tomorrow, as a member of the national executive committee, I feel confident that…