Eastleigh wouldn't be at the top of my list of seats where I'd be pleased by the prospect of a by-election.
As Mark Ferguson correctly notes, "The seat would be 258th on Labour's target seat list for 2015. Or to put it another way, if Labour won Eastleigh at a general election, the party would be looking at a 362 seat majority."
The raw results from 2010 indeed look very unpromising:
Liberal Democrat 24,966 (46.5%, +8.2)
Conservative 21,102 (39.3%, +2.1)
Labour 5,153 (9.6%, −11.5)
UKIP 1,933 (3.6%, +0.2)
English Democrats 249 (0.5%, +0.5)
Independent 154 (0.3%, +0.3)
National Liberal Party – Third Way 93 (0.2%, +0.2)
At local government level the Lib Dems monopolise representation.
All this adds up to a seat where in normal times Labour would shrug its shoulders, run a low key campaign and let the Tories and Lib Dems slug it out. There may even be some in our party who want us to go easy on the Lib Dems, foolishly thinking that a soft-touch approach to a by-election in a Lib Dem seat might make them more friendly towards us in future coalition negotiations.
But these are not normal times and I would argue we should go into this one believing that literally anything could happen, from a Labour vote squeezed below its 2010 level to a fluke win on a 4-way split. I genuinely think that the order in which Labour, the Lib Dems, the Tories and UKIP finish could be any permutation of those four in 1st, 2nd, 3rd or 4th.
Here's why:
Until 2010 there was a solid Labour core vote in this constituency that was resistant to Lib Dem squeeze messages. Our percentage share of the vote was as follows:
1992 – 20.7%
1994 by-election – 27.6%
1997 – 26.8%
2001 – 21.9%
2005 – 20.6%
Labour consistently polled 10-15,000 votes in each of five elections, then lost half of that in 2010.
There were boundary changes that moved good Labour wards out of the constituency during its history, but it isn't these that caused the halving of Labour's vote in 2010. The boundary changes between 2005 and 2010 actually helped Labour, increasing Labour's notional vote share (the vote it would have got in 2005 on the new boundaries) to 21.1%.
So we know that the collapse in Labour's vote in 2010 was political – caused by a squeeze message from Chris Huhne to get Labour supporters to vote tactically, and by our national unpopularity.
Since then our national popularity has gone up by about 11% from 29% to 40%.
Generally, Labour supporters are far less willing than in 2010 to tactically lend votes to the Lib Dems as they now know that the Lib Dems are happy to form coalitions with the Tories and vote for austerity and regressive policies.
We didn't put resources into this seat in 2010. We have nowhere else to put resources other than this by-election as it is a stand-alone fight.
Even though we don't have loads of money to put into this election, it is an easy place geographically for activists to reach, on a fast train line from London, and near to some very active CLPs in Southampton and other parts of Hampshire.
The Eastleigh Lib Dems don't have Chris Huhne as candidate. In 2010 he had a big personal vote, was able to leverage his incumbency as an active sitting MP, and as a Lib Dem who portrayed himself as a progressive, had a particular appeal to tactical voters.
The circumstances of Mr Huhne's resignation don't exactly help the Lib Dems.
UKIP were not a big factor in 2010 in this seat. They could be in the by-election, particularly if they have a high-profile candidate, and will disproportionately take votes off the Tories. This reduces the argument that a Labour vote might let the Tories in – their vote is going to be going down not up.
So if Labour can get the same kind of recovery it has had nationally, it will get to about 20%. This in itself would be a triumph compared to 2010.
If UKIP also make a break-through we could see a scenario where all four parties are on between 20% and 30% and the winner sneaks through on 26-28%. That is reachable for us with the right candidate and campaign.
If we don't try, our fatalism will be a self-fulfilling prophesy. People will see we are out of the game and instead opt for one of the parties that looks like it wants to and can win.
I think it is politically imperative that we have a good shot at this one:
We've had a bunch of good by-election results but, with the exception of Corby, they have all been in places where the media can discount it as our core vote holding up or coming home. An opportunity has come up for us to demonstrate what is happening in the "deep south" where many would like to write us off.
One or other of the coalition parties has to lose. They can't both win so this election will either damage the Tories or the Lib Dems. It might even damage both if we recover and UKIP does well. In contrast we have nothing to lose as we are starting from such a low base. A Lib Dem loss would be serious – the first Liberal or Lib Dem seat they have lost in a by-election since 1957. A Tory failure to take a target marginal off the Lib Dems in these circumstances shows they are not in the game for a winning a majority in 2015.
We need to prove there are no no-go areas for Labour. If Ed's "One Nation" message is to work, we have to get credible Labour results – not necessarily wins, but traction in our direction – in places like Hampshire.
If we do well here it helps us argue that a Labour vote is not a wasted vote in lots of the rural shire county councils which go to the polls this May.
Here's what I'd do:
We need to frame this relentlessly as a referendum – for or against the Government's (both Lib Dems' and Tories') economic strategy.
Keep the message brutal, simple, and repetitive. Focus it on the Lib Dem vote as it is soft, disgruntled, and a large slice of it in Eastleigh consists of people who are Labourites voting tactically. I would boil it down to:
Your last MP let you down badly and embarrassed Eastleigh. The Lib Dems should pay a price for that.
The Tories and Lib Dems are equally to blame for the cuts and for choking off any economic recovery. They should both pay a price for that. The Lib Dems basically stole the votes of progressive voters, especially those who voted tactically.
We need to move fast to select a candidate, preferably with a Hampshire background (there are plenty of great CLPs in the county) but even more importantly an energetic campaigner.
We don't have lots of cash so let's do lots of simple, black and white leaflets with simple, hard-hitting messages. We are already paying the salaries of party staff so other than accommodation there is no marginal cost to seconding as many as possible of them to Eastleigh for the duration.
We need to systematically co-ordinate a huge volunteer effort, particularly transport for activists from London and the rest of the South East. People are up for the fight and if it is organised well they will travel, particularly as there are no elections in London this year.
Every time that army of volunteers canvasses someone who identifies as Labour we need to repeat and repeat and repeat to that voter that we can win, that the Lib Dems are the Tories' allies, that we don't under any circumstances want them to vote tactically.
We can use demographic data and local research to target and motivate to vote people who are directly affected by the cuts.
If we do all that, we could get a very interesting result.
More from LabourList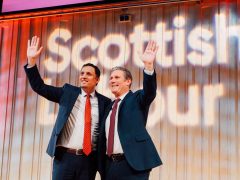 Daily email
Rutherglen: Will Labour win – and would it really signal Scottish revival? Starmer is hitting the campaign trail…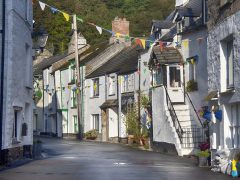 Comment
Labour has promised a 'Take Back Control Bill' in the first King's Speech. Aimed at England, it must…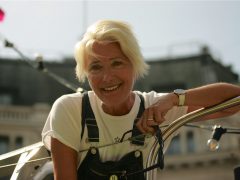 News
Almost 100 climate activists, experts and campaigners from around the world have written to Labour leader Keir Starmer,…