Over the next few days, Ed Miliband and Shadow Foreign Secretary Douglas Alexander will be travelling to meet European allies in Denmark, Sweden and the Netherlands. Both men will be holding talks with senior European politicians on a trip that the party is billing as "about building a Europe that works for all".
Visiting Denmark, Sweden and the Netherlands, they will be meeting:
Helle Thorning-Schmidt, Prime Minister of Denmark (Monday)
Stefan Löfven, Leader of the Swedish Social Democrats (Tuesday)
Diederik Samsom, Leader of the Dutch Labour Party (Wednesday)
Most of the attention will no doubt be on the visit to Denmark, because a) Westminster is obsessed with Borgen and Thorning-Schmidt is Denmark's real-life first female Danish PM (although she very much is not Birgitte Nyborg) and b) because of her links to the Labour Party (she is Neil and Glenys Kinnock's daughter-in-law). However the meeting that may be most relevant might be on Wednesday, when the two men meet representatives from teh Dutch Labour Party, who recently bounced back into government off the back of a successful election campaign that was marked by sometimes painful honesty about the future of the country.
There has clearly been plenty of thinking about Scandinavian Social Democracy in Miliband's office recently. Some Miliband supporters – and detractors – think he's something of a Scandinavian Social Democrat himself. Interestingly, when I spoke to a senior Miliband aide last week they said that what interested them most about Scandanavian economies was less their reliance on tax and spend, and more the highly skilled and educated population, leading to low wage differentials between the top and bottom of society. No doubt that's something Miliband and Alexander will be wanting to discuss while they're away – as well as creating some dividing lines between Miliband's approach to Europe (constructive, open, engaged) and Cameron's (closed and obstructive).
Speaking ahead of his trip – Miliband released the following statement:
"Britain's future lies in Europe not outside it. The EU provides a gateway to the single market for thousands of British businesses and those who invest in our country. But with millions of people out of work across Europe including one million young people in Britain, it's clear that Europe isn't working for its people.
"This is a failure of David Cameron's economic approach in Europe as in Britain: a failure to understand that recovery will be made by the many not just a few at the top; the failure of the notion that a relentless squeeze on living standards could ever lead to growth; the failure of collective austerity as the answer to the economic problems of Europe.
"I will be talking to allies across Europe – in Denmark, Sweden, and Holland – about how we change it to make the EU work for working people and help us all begin building for the future. And learning lessons for Britain about how we can create a successful economy, one which is made to last.
"That means adopting a different approach from this government. We cannot create wealth through just a few at the top, but only by supporting the living standards, skills and talents of the many. We need a plan for an economy that works for all of Europe's people." 
More from LabourList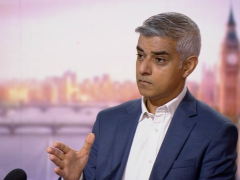 Video
Trevor Phillips on Sunday Labour's Pat McFadden from the shadow Treasury team urged the government to "get on…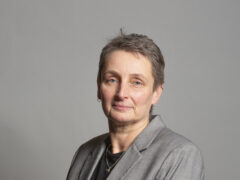 News
Kate Osborne, the left-wing Labour MP for Jarrow first elected in 2019, has revealed that she was issued…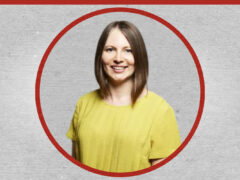 Comment
Leader's report The pre-conference leader's report is traditionally brief. Keir spent the summer on visits around the country.…