It's polling day in Eastleigh. I have no idea who's going to win. I'd like it to be John O'Farrell, naturally, but that possibility could exist only in the plot-lines of one his excellent novels. Some, including veteran observer Michael Crick, have raised the possibility of a shock win by UKIP, as recipients of the ultimate protest vote. We'll see. More likely is that it will be either the Tory or the Lib Dem.
Up to a few days ago, I was convinced it would be the Lib Dem (sorry, I haven't bothered to learn his name.) If there's one thing the Lib Dems are good at, it is isolating their local candidates from national events. A local candidate is encouraged to strike whatever local stance will help them win votes, regardless of their own views, votes, or what their putative colleagues are doing in Westminster. The Lib Dem (is it Bryan something?) has stuck below the radar, banging on about potholes and such like, in the hope that no-one would notice his close association with the soon-to-be jailed Chris Huhne. The Lib Dems also enjoy the advantage of a raft of councillors in the seat, giving them a ready-made army of activists, before the legendary Lib Dem coach-loads of by-election campaigners arrived.
The sudden squall over Chris Rennard's alleged wandering hands threatens to send the Lib Dem candidate to the bottom of the Southampton Water. The Lib Dem response to the re-emergence of the allegations that Rennard used his position of power and influence to take liberties with aspiring Lib Dem candidates is a case study in what not to do. The sophistry of Clegg's statements, the emergence of new information which undermines his claims, and the apparent lack of concern that a prominent party figure was accused of regularly feeling up women all add up to a presentational disaster. We expect it from the sexist, workerist SWP, but the Lib Dems? They're supposed to be progressive on women's issues.
The various attempts at a defence – we didn't know about it (yes you did), it was a long time ago (no it wasn't), it's been blown out of proportion (no it hasn't) – have become unravelled one after the other. The least creditable defence is that it's all been got up by the Tories and the right-wing press. That may well be true. It may well be part of a dastardly plot by the Tories to win the by-election. I wonder where they learned that one? But so what? It doesn't undermine the central charge.
It's not as though Rennard was some random inadequate. He held power over the careers of the women he's accused of touching. He could make or break their hopes and dreams. And if they complained, little or nothing would be done about it. If a definition of the abuse of patriarchal power exists, that would be it.
It's hard to tell if the Rennard allegations have had an impact on those voting today. Most people haven't heard of Nick Clegg, never mind Chris Rennard. It's a beltway issue, to be sure, but maybe it's reached beyond. Again, we'll know in a few hours.
That leaves the Tory candidate Maria Hutchings. I described her as 'loop-da-loop' on Twitter the other day, and someone picked me up for using a pejorative term about mental health. Fair point. I'm not professionally qualified to comment on the state of Maria Hutchings' mental health. All I know about her is that she came to the attention of the political class by attacking Tony Blair on live daytime television, until the television company's paid bouncers intervened. Seeing the incident Michael Howard, then leader of the Tory Party, thought 'that's the kind of woman we need in the modern Conservative Party'. Since then, she has touted herself around various parliamentary seats, spouting views so odious that the Conservative Party's own brand of paid bouncer has prevented her from voicing them on radio and television debates.
If Hutchings wins, it will give David Cameron a spectacular boost. It will secure his support on the backbenches, and drive forward his economic and social policy agenda, untroubled by any hint of a Labour revival. In the zero sum game of coalition politics, it will secure Cameron's leadership just as surely as it will destroy Nick Clegg's. To lose a seat with a 4,000 majority and all the councillors is a disaster for Clegg.
The moment of crisis for Clegg will come at the Lib Dem's conference in Glasgow  in the Autumn, and he will be gone within the year.
More from LabourList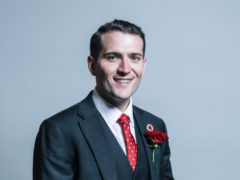 Comment
In the days after the 2016 vote, it was already clear that there was little agreement on how…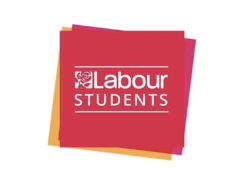 Comment
Growing up and seeing the devastation that Tory austerity was causing my community, I knew that I wanted…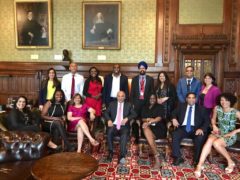 Comment
Growing up in Vauxhall, it was important to have role models that I could look up to and…