The 27 eminent persons gathering in Monrovia this week to discuss what should replace the current set of Millennium Development Goals have a prodigiously difficult task ahead of them. The process to agree the original MDGs was contentious enough, but the 'High Level Panel' of world leaders selected by Ban Ki-Moon to help set new goals when the current ones expire in 2015 face a host of additional challenges.
Firstly, the panel suffer from the benefit of hindsight. The MDGs have been a victim of their own success; dominating global development efforts since their adoption in 2000, they have been criticised in equal measure. Despite being ground-breaking in many ways (a single set of agreed development priorities, an emphasis on transparently measuring progress over time), the MDGs' most innovative features have also proved their most controversial. As with all prioritisation exercises, the MDGs necessarily de-prioritised a range of other issues which have subsequently come to be seen as glaring omissions: Climate change, conflict and security, jobs. By focusing on a single set of targets baselined to 1990, when many countries – particularly in Africa – were entering a period of unusual turbulence caused by the end of the Cold War, real progress in the past decade has often gone unacknowledged. And by focusing almost exclusively on quantifiable end goals (numbers in school, poverty levels) the MDGs engendered a results culture that detractors argue has been to the detriment of quality, sustainability and equity.
Secondly, unlike in 2000 the panel has been asked to develop goals that are universal in their relevance. The current MDGs only work as priorities for certain types of country. They provide a decent set of ambitions for a low income but peaceful and developmental state. But maternal mortality and malnutrition are not the issues keeping the leaders of most industrialised nations awake at night. This has meant that the MDGs have been tarnished with an unhelpful 'them and us' North-South dynamic. Neither have the MDGs worked particularly well for fragile or conflict-affected states, which lack many of the basic foundations (capable state institutions, peace and security) necessary for development. In these countries the MDGs have been criticised for channelling resources away from these key areas. But it remains to be seen whether the Panel can find new goals that are relevant to all countries everywhere, regardless of their stage of development.
Thirdly, the world has changed dramatically since the Millennium Declaration was signed. Then, the task of agreeing global goals was made easier by the very lack of consultation that has since become the goals' Achilles heel. Today a far wider set of actors – emerging economies, civil society organisations, citizens themselves – rightly expect to have their say. Unsurprisingly, the subsequent proliferation of agendas, demands, draft goals, summits and reports has created an intellectual cacophony over which the High Level Panel is expected to preside.
Despite all this, there are a few encouraging signs for social progressives the world over. Out of the din of competing voices, some of the emerging leitmotifs from discussions so far include access to employment – recognising work as the most sustainable and dignified route out of poverty; equality – making sure that headline progress isn't at the expense of social justice; and governance – building the ability of a state to collect taxes and provide core services to its citizens. At the Labour Campaign for International Development these areas correspond to three out of four of our policy themes for 2013, and represent a welcome move away from the 'development as charity done by others' narrative that has for too long dominated the debate. Instead, the new goals may – fingers crossed – challenge all countries to build societies and economies that are fairer, more inclusive and more progressive.
Claire Leigh is co-Chair of the Labour Campaign for International Development. This post is part of International Development weekend on LabourList – you can join the debate on these issues at YourBritain
More from LabourList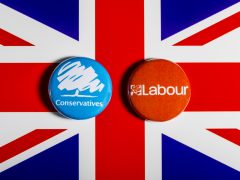 Comment
If you listen to some commentators, you'd think Labour are now destined to be the largest party in…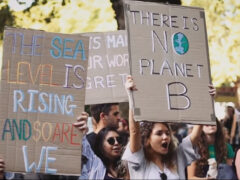 Comment
If the past two years have taught us anything, it is that there is still a lot of…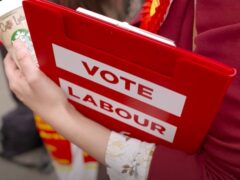 News
Aspiring Labour MPs can now apply for selection in all remaining seats without prospective parliamentary candidates, with the…