In the late 1980s, I took part in Neil Kinnock's policy review – 'Meet the Challenge, Make the Change'.  I wish we weren't in opposition again, but I'm glad we have the opportunity for another reassessment of our policy platform.  However, unlike in the 1980s, this one has not come about because the Labour party can't face up to the reality of governing, but because the reality of governing will have changed so much when we return.
As a Labour minister for 10 years, I made a lot of speeches. They often included a spending announcement. And the question and answer session which followed usually included an impassioned plea that the money I'd just announced was ringfenced and accompanied by a new target to ensure its use.  I'm proud of the transformation in infrastructure and standards achieved by these Labour government announcements, but this approach to government is not an option now.
Not only because the money won't be there to announce, but more positively because we should be taking this opportunity to transform the way we see the role of the state and public services. Let's consider the very interesting debate around the idea of a relational state – a title about as sexy as predistribution – but an idea with legs.
There is now some serious thinking and writing about how to ensure a more relational approach to the state and public services – not least in the extremely well attended Fabian New Year conference and in the IPPR publication 'The Relational State' with lead essays by Geoff Mulgan and Marc Stears. But two personal experiences brought home the potential to me.
Firstly, my Dad had emergency surgery whilst we were on holiday in Portugal.  It wasn't just the surgery and drugs, but the Portuguese nurses who took the time to listen to his halting attempts to speak Portuguese, to reassure him and to talk through his treatment which gave him the confidence to get out of bed, on a plane and safely home. When I talked about this at the Fabian conference, a UK nurse challenged me on the basis that it sounded like a criticism of UK nurses. It certainly wasn't – in fact it reinforced in me the view that the care and time of nursing staff can be even more valuable than those things which have a higher monetary value – the technology and the medical expertise. We need to find a better way of valuing the human relationship.
Secondly, my oldest son got a summer holiday job – as a temporary evening park keeper in the local park. It was the one with the best play area for hanging off and the best Co-op for hanging around.  The previous year, when no such role existed, it had been the anti-social behaviour hotspot during the summer holidays. He had some lively times, but he persisted in getting to know people, being a large and reassuring presence for most and a disincentive for some. Anti-social behaviour reports went right down and local confidence shot up.
I am not making a John Major-esque plea for the good old days when matron ruled the ward and park keepers dispensed a clip round the ear to keep crime down. But there are real opportunities with a new, more relational approach to public services to ensure that public money has the greatest possible impact. Furthermore a defence of public services must be able to demonstrate what is distinctive about their ethos – surely it must include the quality of the relationship between the provider and the citizen and the way in which those services see people as far more than a passive consumer of services. What should this imply about a new approach?
Firstly, Labour policy on public services should not just be about how we distribute public money, but also about how we redistribute power and control to staff and users.
Secondly, a modern view of people who work in our public services should support them not just to deliver, but also value and develop their ability to empathise, communicate, innovate and mobilise.
Thirdly, targets, if they exist at all, should promote this approach. I tried to do this as home secretary so I know that when this government justifies unprecedented cuts in policing by arguing that they're cutting 'swathes' of central targets to free up police officers, they're lying. I removed all but one target: to boost confidence that the police were tackling the priorities that mattered to local people. In other words, their success was determined by how much they knew what mattered to people, tackled it alongside local communities and told people about it.
Fourthly – in a time of austerity, the way to protect public services is not to retreat into departmental and sector bunkers. It is to innovate, to find new partners and to pool resources. Let's consider the example of family intervention projects. This approach to working with troubled families was first developed by Action for Children in Dundee and then expanded through government investment, local authority coordination and new types of public sector workers.
This is not about spending more – these families are on the caseload of almost every public sector body in the area already. The key to the projects is the person who works to unpick all the problems the family is facing, to build a plan of action with them and then to make sure they do it. And it works. In the nearly 11,000 families receiving this support since 2007 (and this may be an underestimate), there is less abuse and stronger parenting; less crime and anti-social behaviour; fewer people with health problems including mental health and addiction; a reduction in those with education problems like truancy and bad behaviour or adults with no work or training.
These are just some of the ideas we could incorporate in a new, relational approach to the state and public services.  Now we just need a livelier name for these reforms and principles – how about the real big society?
This chapter is taken from the Fabian Society's latest report Remaking the State: How should Labour govern?
More from LabourList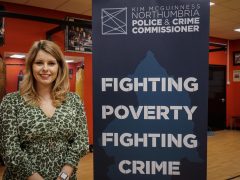 Comment
A sad truth that we all must accept: the best time to eradicate poverty is always a generation…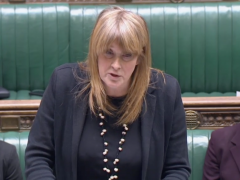 News
Labour's Sarah Jones has described a government statement on the Metropolitan Police as "incredibly weak" after the force…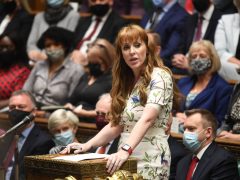 Comment
It was the turn of Angela Rayner and Dominic Raab to face off at the despatch box this…