Jon Cruddas's speech last night – especially the part about the remoteness of the Labour Party – has got Sandwell Labour Councillor Bob Piper thinking about his local party which has been placed in "special measures' for a number of years now. Bob explains:
Our Constituency Labour Party was placed in special measures by some nameless person for some unspecified reason about three years ago. No-one from Jon Cruddas' 'remote authority' ever had the courtesy to explain to branches why they were in special measures, what it meant for them, and what they could possibly do to get out of them. The first branches knew about it was when applicants to join Labour's campaign against an uncaring coalition received a letter from said centralist bureaucracy explaining that they couldn't join the Party because the CLP was in 'special measures' – although they weren't offered an explanation either.
Over the last two years our branch – an active and lively bunch – has recruited just four new members. Two transferred from other CLPs, one who worked for the Labour Party, and another chap who somehow crawled under the barbed wire, and was therefore suspiciously regarded as a double agent of some kind.
We have raised our concerns everywhere we can. Our MP John Spellar tells us he thinks it is mad. Our CLP officers, the Leader of the local Council, the Regional Secretary, two NEC members I contacted, and Tom Watson who is forever writing to us to remind us of the need for recruitment to the struggle, all say it is madness and nothing to do with them. Meanwhile, applicants continue to give up their attempts to join in frustration. One, a local community activist who has lived in the Ward for years, and went to school with the CLP Secretary, has been told after 14 months of trying to join, that he cannot confirm his identity (he's pictured in the newspapers twice a week) and anyway, he's not on the electoral register.
No-one seems to know why this CLP is in special measures, how long with will be under special measures, or how they can get out of it?
Can anyone explain this to Bob and his fellow local party members? And if not – what kind of ridiculous Kafkaesque farce is the Labour Party running here? There may – perhaps – be legitimate reasons for a party being placed under such measures. But at the very least they should know why.
More from LabourList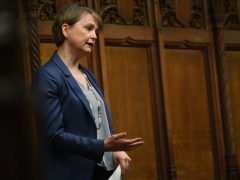 News
Yvette Cooper has become Shadow Home Secretary, Wes Streeting is the new Shadow Health Secretary and Jonathan Reynolds…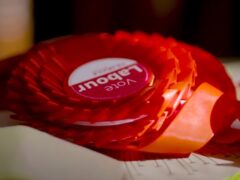 Comment
Membership of the Labour Party matters. At its best, it brings activists identity, community, fulfilment and friendship. But…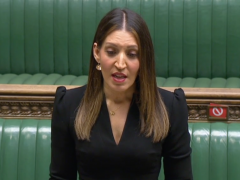 News
The spread of the Omicron variant in the UK is a "reminder that no one is safe until…