On Tuesday evening last week David Cameron said he wanted to ring-fence the entire defence budget from 2015. By Wednesday morning Philip Hammond was desperately 'clarifying' that the only portion of the budget for which any guarantee could be made was the equipment element, which is less than 40% of the total. What Ministers did not tell you was that on the same day the National Audit Office released a report on defence equipment which said the Government's guarantees will only be affordable if non-equipment spending is cut, which means more likely reductions in welfare, housing and personnel.
The significance of last week's governmental incompetence is twofold. First, as part of his apprenticeship for the job in government he has had his eye on for almost a decade – Chancellor – Philip Hammond is desperately trying to build a reputation on 'balancing the books', but the NAO report exposed the fact he is failing to do so. Second, the Prime Minister is unaware of his own defence spending policy, which not just accounts for £34bn of taxpayer pounds but goes to the heart of our ability to achieve our ambitions in the world and protect our service personnel.
Many will think will take some beating as an example of government shambles – or as one wag has called it #bombnishambles, or #armygeddon – but there is a ready-made contender. A Defence Select Committee report is published today which revisits the flawed 2010 Defence Review and the Government's decision to change the planes that fly from our future aircraft carriers. Out went the vertical take off and land variant, which Labour had planned to introduce, to be replaced by the 'cats and traps' variant of the Joint Strike Fighter. Standing at the Dispatch Box in 2010 David Cameron announced his plans to reverse Labour's  policy, scrap all the Harriers, which left us without aircraft to fly from carriers for a decade, sell Ark Royal, build two carriers but mothball one and sack trainee pilots.
Soon the plan began to unravel and, just weeks in to the job, Philip Hammond had the humiliation of performing a u-turn and returning to Labour's original plans. Their u-turn only came full circle after an embarrassment of errors. They said their policy was cheaper – but it was more expensive by up to £2bn more than planned. They said the UK would be interoperable with the French – but their chosen jet couldn't even land on the French carrier. The Prime Minister personally derided a policy he has now adopted.
Ministers scrapped the Harrier Jump jet fleet, but the irony now is that the Government are in fact buying a new fleet of jump jets, meaning we will need to retrain and redevelop the skills carelessly cast aside. It is as incoherent as it is ludicrous.
The Select Committee has now concluded that the 'decision was rushed and based upon incomplete and inaccurate policy development…This decision ultimately led to increased costs to the carrier strike programme and a delay in the in-service date of the carrier.' The report shows that the decision has cost the taxpayer £100m, and seems set to rise still further.
This all comes as there are rising concerns across the Government's defence planning.  There are real worries over proposals to increase the number of Reservists to plug the capability gaps left by deep cuts in the fulltime Army. For our nation's sake we need that policy to succeed but there is as yet no government offer to incentivise employers, who are understandably concerned about losing employees for longer periods of Reservists service. The Government are also now considering cutting those who support our Special Forces at a time when they are needed to help deal with al Qaeda.  Meanwhile the 'bedroom tax' could hit Forces families while their loved ones train or serve overseas and changes to public sector pensions have failed to give defence fire and police services the same exemptions in the rising retirement age as their civilian counterparts.  This all shows a set of Ministers either not on top of the detail or inconsiderate of their people's needs.
At a time when our Forces are being asked to do more overseas in new contexts they are being given less frontline resource, cuts in welfare support and limited strategic guidance. New and complex challenges collide with fiscal realities to make tough decisions and trade-offs necessary, but this must be underpinned by direction, sound financing and a compassion that drives a determination to do the utmost by those who serve and their families.  The last few weeks have shown us that the Government demonstrates none of these qualities. Incompetence is corrosive when it comes to the government's policy on defence.  They can't go on like this.
Jim Murphy is the Shadow Secretary of State for Defence
More from LabourList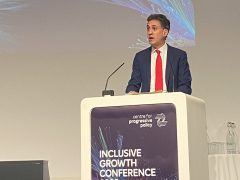 Daily email
With the Tories doubling down on anti-green attacks, Ed Miliband gave Labour's 'green jobs and lower bills' messaging…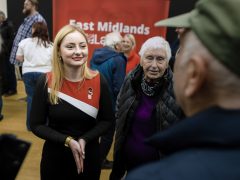 Comment
I was on day four of my honeymoon in Suffolk when I got the call to say Peter…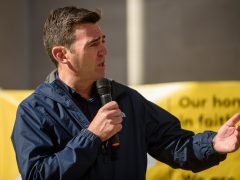 News
Andy Burnham has said "there is an argument for a basic income" and proposed overhauling inheritance tax to…