In the wake of the Equal Marriage vote two weeks ago there was plenty of coverage on LabourList of how Labour MPs voted. Most of the focus was on those MPs who voted against, but there has been precious little attention given to those who voted in favour. In large part that's because it was something they believed in, and the vast majority of the party did too. But it's worth noting, amongst all of the metaphorical manure that is dumped on the heads of our politicians on a daily basis, that some MPs are forced to face horrific and disproportionate backlashes in their attempt to do what they think is right.
Take Sadiq Khan for example. No-one would question his stance on equality for a second, and he has the voting record to show for it.
There was therefore little comment made (or expected) when he voted to introduce Equal Marriage. It was in line with his beliefs and he did so proudly. But that doesn't mean that his bravery in doing so should be overlooked – because by doing so Sadiq Khan angered some deeply unpleasant people.
Sadiq is perhaps Britain's most prominent politician of Muslim faith, which has led to him facing death threats from extremists in the wake of the Equal marriage vote. Threats which are credible enough for the police to urge him to review the security around both himself and his family. It's as depressing as it is distressing that some people feel Khan should be personally punished for voting with his conscience in a bid to bring more equality and freedom to our society. The Daily Mail reports that the delightful Mufti Muhammed Aslam Naqshbandi Bandhalevi (head imam of the Jamia Islamia Rizvia mosque in Bradford) "has issued a fatwa, or ruling, declaring Mr Khan an 'apostate' from Islam and said he should 'repent before Allah'."
The fact that Khan is a practising Muslim who attends Mosque each week is evidently not relevant to some, all because he quite rightly believes that people who love each other should be allowed to marry.
What a narrow and sad little view of the world that is.
The example of Sadiq Khan is of course an extreme one – but that doesn't mean it should be ignored. Those of us who value equality as well as religious freedom – the mainstream majority – should thank Khan for his steadfast defence of both, and for being willing to defend the cause of equal rights despite such a vehement and hateful backlash.
Sometimes the political decisions are easy, but the repercussions are very hard to bear indeed. The next time we attack our politicians, perhaps we should remember that.
Update: It has become clear that Sadiq Khan is not the only MP of Muslim faith to face such vile attacks. Others who voted for Equal Marriage – Rushanara Ali, Shabana Mahmood, Anas Sarwar (all Labour) and Sajid Javid (Conservative) – are all believed to have been similarly targetted. We should thank them too.
More from LabourList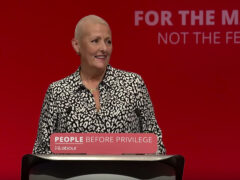 Comment
Labour councils and councillors across the country are doing all they can to focus on protecting their communities…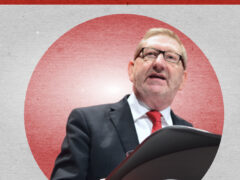 Comment
When I described the Chancellor's package of measures to support millions of UK workers to fend of economic…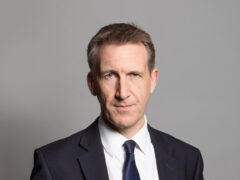 Comment
In the space of a fortnight, social, economic and political life in the UK has become unrecognisable. Our…