Well, that wasn't terribly edifying, was it? I suppose we knew not to expect an exercise in humility from George Osborne. But a less defiant tone, with wages stagnating, with benefits cuts looming and growth nowhere to be seen, might have been a better option for him.
That was the budget speech of a chancellor who is trapped – by his own rhetoric and weak political situation. Osborne is intelligent enough to read all the economic analysis that has been telling him, for over two years, that his approach is unlikely to work and indeed is not working. The government is choosing not to heed this advice. I don't know about you, but if Joe Stiglitz, Paul Krugman, Larry Summers, Martin Wolf and Sam Brittan all told me I was getting policy wrong, I think I'd stop and have a think about it. The confidence of the young history graduate at No.11 is remarkable!
No, Osborne refuses to change course because he is too heavily invested, politically, in his programme of cuts. The new "help to buy" scheme symbolises how badly adrift he is. Borrowing is awful, Osborne and Cameron keep telling us. Labour's alternative approach is characterised as meaning "more borrowing", which is portrayed by the Conservatives as being self-evidently absurd.
And yet what are billions of pounds of proposed new mortgages, other than borrowing? Is every mortgage holder in this country an idiot? Should they try and live a debt-free life and never borrow any money to do anything at all? What about university tuition fees – are students idiots, too? This crude denigration of the concept of borrowing reminds me of the Tory insistence in the 1980s that public spending, all of it, should be kept down, whether it was for current needs or capital investment.
The distinction that can be drawn, between "good borrowing" and "bad borrowing", is one that might be helpful for Labour between now and the election. When HMG could borrow today for 10 years at extremely low rates and invest that money productively, it is bizarre to reject the idea of doing so.
As Nick Pearce of the IPPR has argued, it could be pretty sterile and uninspiring for Labour to replay its 1997 policy of sticking precisely to Tory spending plans at the next election. At a Resolution Foundation briefing the morning after the budget, Peter Kellner of YouGov explained that voters were stuck, between disillusionment at the government's incompetence and lack of confidence in the Labour opposition. Fear and pessimism are winning out over hope and optimism, he said. That mix will not necessarily lead to increased support for Labour. A more positive (and realistic) programme might have greater appeal. But that will mean escaping from the fatalism of this year's budget which says There Is No Alternative to the full range of cuts being planned and executed.
The government's current economic policy has more to do with psychology, PR, face-saving and infantile politicking, than with economics. I fear we are only just over half-way through this lost Bullingdon Club weekend of a government. A lot more damage will be done and time will be lost before a change can come.
The budget that was cheered by Tory backbenchers on Wednesday afternoon will look pretty sick this spring as the economy continues to struggle and further cuts to benefits are made. Ed Miliband was right to say that "Britain deserves better than this". He now has to show us what his better alternative would be.
Stefan Stern is on the National Advisory Panel of Class
More from LabourList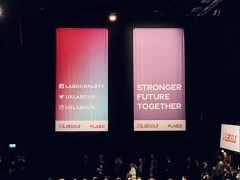 News
Delegates at Labour's annual conference have passed the first batch of motions, including committing Labour to a £15…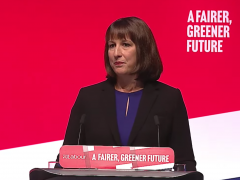 News
Rachel Reeves has said that Labour would reinstate the 45% top rate of income tax to fund "the…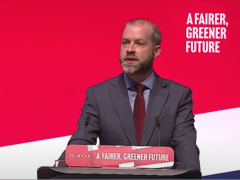 Comment
Below is the full text of the speech delivered to the Labour Party conference by Shadow Business Secretary…