This morning David Miliband has written the following letter to Alan Donnelly, CLP Chair of South Shields Labour Party:
Dear Alan,
I am writing after a great deal of thought to explain that I have been approached about, and accepted, the post of President and Chief Executive of the International Rescue Committee (IRC), a global humanitarian aid organisation based in New York that saves lives and protects people around the world. This means that with real sadness I will in due course be resigning my seat as MP for South Shields. I wanted to set out the reasons for this difficult decision.
In every job I have done, in and out of Parliament, I have sought to make a difference to the disadvantaged and vulnerable. The IRC does this on a daily basis and a large scale for some of the most desperate people in the world. Its 12 000 staff work in over 40 countries to help millions of people who have been displaced by civil conflict or climate stress and have no place, and in some cases no country, to call home. Its work from Mali to Pakistan to Jordan, as well as in the US, represents the best of humanitarian innovation and ideals. The organisation was founded at the suggestion of Albert Einstein in the 1930s for those fleeing the Nazis, so given my own family history there is an additional personal motivation for me. I feel that in doing this job I will be repaying a personal debt. It is a strong, innovative and inspirational organization, with the potential to change lives and help shape the global conversation about the growing challenge of displaced people around the world. Starting in September, this job brings together my personal story and political life. It represents a new challenge and a new start.
Of course it is very difficult for me to leave Parliament and politics, friends and colleagues. As you know, I see every day the damage this shocking government is doing to our country, and passionately want to see Labour back in power. After the leadership election, I felt I could be most helpful to the party on the front line, in South Shields and around the country, rather than on the front bench in Parliament. I felt this gave Ed the space and at the same time the support he needed to lead the party without distraction. He has done so with real success, leading a united team that has taken the fight to the Tories. I am very pleased and proud that our shared goal of making this a one-term government is achievable.
I have had the extraordinary privilege to represent my constituents in Parliament; to lead major change in schools, local government and environmental policy; and, for three years, to represent our country in the wider world as Foreign Secretary. I will always be committed to social justice in the UK, and I am determined to continue to support the work of Movement for Change, which is already making a difference in communities around the country. I will forever be Labour. But after writing two election manifestoes in 1997 and 2001, and serving as a Minister for eight years, I now have to make a choice about how to give full vent to my ideas and ideals. I hope you will understand that the opportunity to lead the IRC represents a unique chance to put my experience into practice on behalf of some of the least fortunate people on Earth.
It has been a genuine privilege to represent the people of South Shields in Parliament since 2001. The town is justifiably proud of its spirit, achievements, attractions and political history. It is a community I have come to know, respect and admire, and a place where I feel at home. There have been big changes in the last twelve years. When I walk into our new schools and see inspiring teaching and learning, I know what difference a Labour government makes. The reductions in crime have been real and improvements in housing pathbreaking. The vision for renewal of the local economy, despite the recession and its aftermath, holds out great promise for the future. The values and determination of local people have been an inspiration for all of my time as their MP. For Louise and the boys, as well as myself, South Shields and its people will always be a special part of our lives. It has been a home and a safe harbour, where we have made lifelong friendships and put down roots that will endure.
I am grateful for your support over the last decade. I look forward to discussing with you and the party the precise timing of my departure. I am writing to party members today, and will, of course, arrange to hold a meeting to thank them profoundly for their support.
Yours,
David
More from LabourList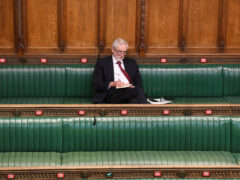 News
Keir Starmer will use Tuesday's meeting of Labour's ruling national executive committee to confirm that Jeremy Corbyn will…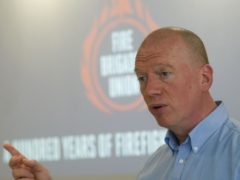 News
The Fire Brigades Union has called on the TUC to lead a "mass movement of non-compliance" with the…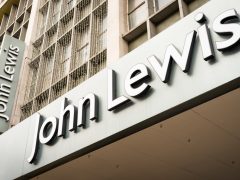 Comment
Nearly 100 years ago, the John Lewis Partnership was created after the founder's son, John Spedan Lewis, saw…