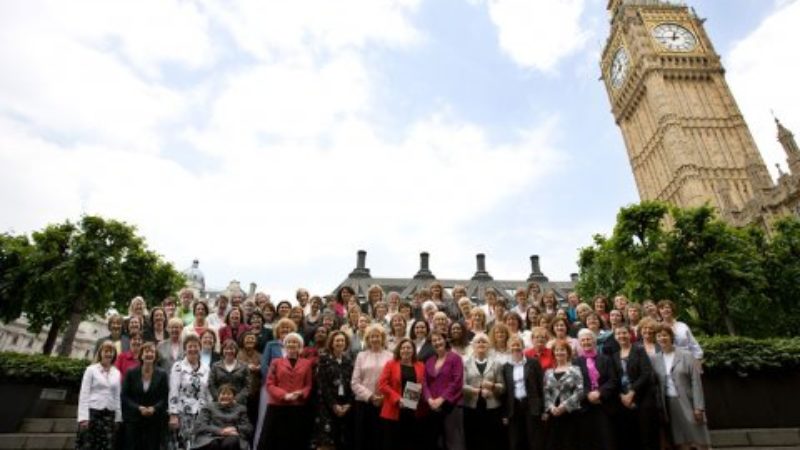 There has been broad agreement across governments for a significant amount of time that it is essential to have equal representation of women in all walks of public life. The benefits of doing so are clear: women bring issues to the table that otherwise may get left behind and equal representation enhances democratic legitimacy. The electorate will be much more confident in democratic processes if they see themselves reflected back in them.
Despite consensus on the issue, the latest count showed that just 32% of all councilors in the UK are women. This is not just a problem in local government; women are being marginalised from power across politics and public life. But local government is particularly important – not only is it seen as a step into Parliament, but most importantly, it is at this very local level where many decisions about day-to-day service provision are made. It is so important to ensure that women's views are represented in these decision-making processes.
I was inspired last week when Catherine West, Labour Leader of Islington Council, was named 'Leader of the Year' at the LGiU C'llr Achievement Awards. But the sad fact is that there aren't that many Catherine's in local government: high profile, female, Labour council leaders. In fact, across the country and political spectrum, women are sadly lacking in council leadership positions. Women make up just 12% of council leaders in the UK, and this has decreased since 2007/08. Labour must do more to get more women into leadership positions in local government. Not just because it is the right thing to do and will lead to better council decisions, but also because it could help us increase our appeal with women at the ballot box.
We have to acknowledge that Labour has done a lot of work to ensure that women have equal access to politics and elected office – particularly in Parliament. All Women Shortlists are a fantastic example of where Labour has led the way in getting women into Parliament. But we can't neglect local government and the Party has to go much further in encouraging women to stand and supporting existing women councillors to ensure that they can remain in elected office.
We know that the level of allowances paid to councillors acts as a barrier to becoming and remaining in post. Clive Betts has done some excellent work with the CLG Select Committee recently looking at how to tackle this. But as he has rightly pointed out, few councillors would vote for higher allowances for themselves due to the public controversy that this would cause. Despite this, Labour must continue to advocate for adequate remuneration of councillors.
If Labour returns to government we must reverse the decision around pension schemes. The Government's recent move to exclude councillors from joining or accruing further benefits under the Local Government Pension Scheme will be a barrier, particularly to women who may not have other paid employment or pension schemes, from being councillors.
We also need to look at how being a councilor can be more flexible and fit much more easily alongside family life and employment. The time commitment involved in being a councilor is significant; council meetings, group meetings, scrutiny/planning/licensing committees, community events, casework, campaigning and canvassing could all very easily add up to more than a full time job and it is unrealistic to expect that someone with a full time job and a family could fit this all in. This is particularly difficult for women, who too often have more childcare and family caring responsibilities.
Labour groups need to look at how responsibilities can be shared more effectively, the times that meetings take place and how these can fit more flexibly into modern living. Council crèche facilities, support with casework and bureaucracy and more flexibility in how decision-making processes take place could help with this. Ideas such as councillor job-share, FaceTime meetings and virtual surgeries may sound radical now, but these are the sort of measures that Labour groups could consider for the future.
As well as supporting existing women councillors, we also need to encourage more women to stand. Groups like the Labour Women's Network and schemes such as the Fabian Women's mentoring are fantastic initiatives – but they tend to have a bias towards getting women into Parliament. These, or new schemes, could be set up by the Party to focus on getting women into local government.
Local parties need to start using innovative means to encourage women to stand. We already have rules about the ratio of men/women that can stand in ward elections but local parties should be given the freedoms to have All Women Shortlists for council selections in areas where women are scarce. Rules around how long you have to be a party member before you can stand should be made flexible, to accommodate women candidates. Finally, local parties need to actively target potential women candidates from local campaign and community groups – people who are not yet members (but could be) to join and stand.
On International Women's Day, a day when the world comes together to celebrate the achievements of women, we also need to acknowledge that we still have some way to go. Women are not equally represented in public life, particularly in politics, and we need to keep fighting for women's equality. The measures I outline above could be a start in getting more women into local government, and I look forward to a time when women councillors and council leaders are the many, not the few.
Laura Wilkes is a Policy Manager at Local Government Information Unit. She writes here in a personal capacity
More from LabourList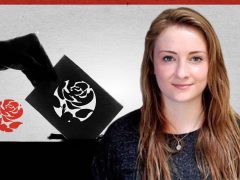 Comment
As a junior doctor working in the coronavirus wards, I have witnessed socialism in action. Health workers of…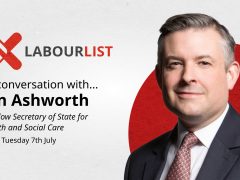 Video
Join us at 6pm on Tuesday, July 7th, for our latest "In conversation with…" online event featuring LabourList…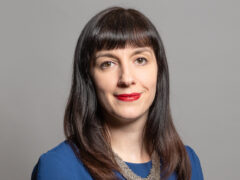 Comment
Rishi Sunak will deliver a statement in the Commons on Wednesday. Detail has been thin on the ground,…