Today Yvette Cooper is fleshing out Labour's approach to immigration, both in the media and in a speech to IPPR which I'll be reporting from this morning. This follows up on Ed Miliband's PPB last night – which I was concerned might be a case of raising immigration without any real concrete solutions.
Thankfully it seems I might have been wrong – there is some meat on the bones (although I still think homes and jobs are the real solution, of which more later).
Cooper will call today for the end to an "Arms race" on immigration rhetoric – as well as focussing on practical areas where changes can be made that benefit both immigrants and the country as a whole, including cracking down on mistreatment of immigrants and undercutting of the minimum wage. In addition Cooper will also note that the Tory desperation to slash immigration has led to them hitting some forms of (lucrative) student visas, whilst leaving huge gaping loopholes in other areas.
It seems putting rhetoric and a need to look "tough" on immigration ahead of the actual practicalities of bringing could numbers could be the downfall of the Tory plans. Labour should take note though – that's a trap we've been susceptible to fall into ourselves from time to time.
There are some things that I understand might be in the speech but haven't been briefed out yet, including on Europe and benefits. We'll have to wait for the full speech for the details, but I hope that Cooper and Labour in general are not sucked into the Tory fallacy that "benefit tourism" is an actual issue. As George Eaton rightly notes, if you're born abroad you're far less likely to be a benefit claimant – but this trope has become the latest front in the immigration hyperbole war.
The problem for Labour with going "tough" on immigration is that it's an issue where it seems we can't beat the Tories, as Peter Kellner argued on BBC 5live this morning. At best we can perhaps argue the Tories to a standstill (which is what Cooper's armistice is designed to do) – but in the eyes of a substantial proportion of the public, immigration is bad and Labour won't tackle it like the Tories would. There's very little we can do about that. Years of tough-talking authoritarian bluster on immigration during the New Labour years didn't make a jot of difference. And arguing the (factual) case in favour of immigration isn't likely to win support either.
So Cooper's call to end the Arms Race on immigration rhetoric is welcome, but in some ways I fear it may already be too late. Last night's PPB featured Ed Miliband saying that "Low skill migration has been too high and we need to bring it down". But unless you reshape the economy to end low wage jobs (which I'd love, obviously) or we're going to pull out if Europe (which under Labour is unlikely) then that's another promise that's hard to keep. And so the rhetoric gets ramped up a notch further.
The way I would like Labour to raise the arms race on immigration is by building more houses, creating more high-skilled and high-paid jobs (like Miliband aspires to do) and giving those who feel most under threat from immigration a sense that Labour will promise them something better. That all costs money of course, but so would shutting the borders and concreting over the Channel Tunnel. The alternative is for the arms race to continue, and for all politicians to assume that most discomfort with immigration is about fear (or even hatred) of foreigners. My experience of this welcoming and generous country – which I love very much – is that if everyone is given a fair shot, they feel more inclined to be open to immigration.
I certainly hope I'm right. The alternative – politicians armed to the teeth with anti-immigrant rhetoric bordering on xenophobia – doesn't bear thinking about…
More from LabourList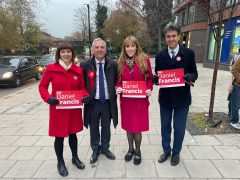 News
The Labour Party vote share has increased from 23.5% to 30.9% in Old Bexley and Sidcup, where Tory…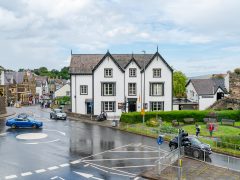 Comment
The recently announced co-operation agreement between Welsh Labour and Plaid Cymru offers much hope. The deal will see the…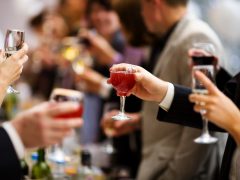 News
Jonathan Reynolds, Labour's new Shadow Business and Industrial Strategy Secretary, has urged people not to "pre-emptively" cancel their…