Today The Sun issued a correction to a story about Gordon Brown. That might sound unremarkable, but it's the 8th time a News International paper has issued a correction about Gordon Brown since October.
We're sure they have no vendetta against him…
Here are all of the corrections over the past 6 months collected in one place – we'll be keeping an eye out for more:
'In Trevor Kavanagh's column of 12 November, it was stated that Gordon Brown accused The Sun of blagging his son's medical records. In fact, Mr Brown has never made such an accusation, in Parliament or otherwise. We were wrong to use this erroneous allegation as a basis to make comments about his character and integrity and to suggest that Mr Brown was 'not telling the full story'. We withdraw these criticisms and apologise to Mr Brown.'
Other News International corrections since October
An article about MPs' earnings from outside interests (How some MPs are making the most of life outside the House, August 22) reported that, according to the register of members' interests, Gordon Brown had an "annual income" in the year to July 2012 of more than £900,000 from work as an academic, author and speechmaker. The accompanying graphic stated that more than £33,000 of this money was paid to charity and that the rest was not for personal gain but "goes towards the running costs of his office and staff". We are happy to make it clear that Mr Brown's only personal income is his salary as an MP; he has declined the pension that he is entitled to as a former Prime Minister. All money from his speeches and writings goes to the Office of Gordon and Sarah Brown to fund his and his wife's charitable and public service work, including, as its website states, £508,729 in charitable donations in a continuing programme of disbursements. Mr Brown has asked us to make clear that not one penny goes to him. We are happy to do so. 
Published 17.10.2012:
We are happy to clarify that Gordon Brown's allowance goes directly to office and staff costs incurred as a former PM and is not received by him personally. We acknowledge that expenses incurred in staffing are not 'earned' as stated. His only personal income is his salary as an MP and he renounced the pension he is entitled to as a former Prime Minister
Published 28.10.2012:
Further to our article of 22 July 'Hey, Gordy, spare us your change', we are happy to clarify that the ex-PM public duty allowance is not received by Mr Brown personally, but goes directly towards office and staff costs.'
Published 25.11.2012 (Toby Young)
IN my column Toffs Who Play At Being Comrades (September 30) I stated that Gordon Brown now charges £70,000 for an after-dinner speech.
I'm happy to clarify that Mr Brown does not receive such money personally, and that all revenue from his speaking engagements goes to fund Mr and Mrs Brown's charitable work and their involvement in public life, including their donations to individual charities.
5.    Sunday Times
Published 2.12.2012
Last week we reported (Brown's think tank hit by theft, News) that Gordon Brown "set up" the International Centre for Financial Regulation and "is no longer involved in it". We accept that, while as Chancellor he was prime mover in its creation, he did not technically set it up. Nor did we intend to imply that he had been directly involved in running it.
(Above was issued in print)
Published 22.01.2013
IN an article "Gordon is browned off" (Sept 28) we stated that a Gordon Brown press conference in New York was cancelled when only one reporter turned up. We would like to make it clear that Mr Brown was delayed at an earlier United Nations meeting which overran, paying tribute to Aung San Suu Kyi. We are happy to clarify the position.
Published 18.01.2013
IN an article "Brown in £30,000 expenses row" (Aug 18), based on the Conservative Party's statements about Gordon Brown's expenses, we would like to make clear that Mr Brown does not claim for accommodation expenses when visiting London on parliamentary business. We regret any confusion caused.
More from LabourList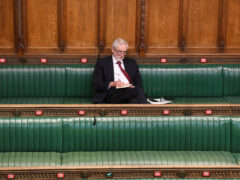 News
Keir Starmer will use Tuesday's meeting of Labour's ruling national executive committee to confirm that Jeremy Corbyn will…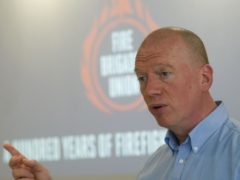 News
The Fire Brigades Union has called on the TUC to lead a "mass movement of non-compliance" with the…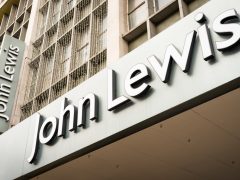 Comment
Nearly 100 years ago, the John Lewis Partnership was created after the founder's son, John Spedan Lewis, saw…