Iain Duncan Smith's incompetence has turned his back to work schemes into a West Coast Mainline-style disaster – and put £130 million of public money at risk.
Buried amidst a Court of Appeal judgement handed down to the DWP in February was the little noticed news that Mr Duncan Smith's department was so inept that it managed to muck up the drafting of its own regulations by not putting in enough detail. The Court struck down the regulations – and if the Supreme Court refuses the department leave to appeal in a few weeks time the DWP might be on the hook to pay back every sanction levied since 2011. There is probably no way the Department could re-pay the money without making heavy new benefit cuts this year.
Let's be very clear. This is incompetence on a truly monumental scale – from a Department that has given us a Work Programme that is worse than doing nothing, a bedroom tax that might cost more than it saves, and Universal Credit which is fast descending into Universal Chaos.
Labour has always supported work experience. As someone who started work in MacDonald's and has done every job under the sun from sweeping floors in warehouses, selling photocopiers, unloading fishing boats to starting a hi-tech business, I happen to believe that the work ethic has got to be at the heart of welfare reform. But, I'm very firmly of the view that what our young people need today is a real choice and a real chance to work in a real job paying a real wage.
That's why Labour will demand amendments to the Government's bill to introduce a Real Jobs Guarantee for young people; a job for six months, with job search and training thrown in.
I know there are businesses who want to support us in our fight for youth jobs. As I've gone round the country with Labour's Youth Jobs Taskforce, set up at our last conference and which brings together the 10 councils – all Labour – where youth unemployment is highest, I've met business leader after business leader who wants to help tackle the youth jobs crisis in their city. But businesses aren't charities. They need a little help. And that's the why we need a bank bonus tax to oil the wheels. As the MP who represents the constituency with the highest youth unemployment in Britain, I know that when 30 people are chasing every job – as is the case in Hodge Hill – there are simply not enough jobs to go round. And that's why we need an awful lot more than work experience.
We won't be voting for a bill that is rammed through the House at lightening speed. It was DWP's rush to put in place their regulations that caused this mess in the first place. What's more I'll be insisting on crucial concessions to the Bill. Ministers must guarantee that appeal rights are protected for JSA claimants who have been wrongly sanctioned. Ministers must launch an independent review of the sanctions regime with an urgent report to parliament.
The dilemma the government faces underlines the intellectual bankruptcy of their position. Their Work Programme is failing. Very few people I meet have every heard of their much vaunted Youth Contract. Yet our young people are hungry for work. When I organised a jobs fair for local young people in my constituency, they were queuing round the block long, long before we opened the doors.
All over Britain today, it's Labour councils leading the fight all over Britain for youth jobs.
Look at the Glasgow Guarantee. Or Get Bradford Working. Or Liverpool Futures. Or the Greater Manchester Commitment to Youth Employment. Or the new youth employment commission in Birmingham. We believe that the best thing you can give someone is chance. And that's what we'll be fighting for in parliament this week.
Liam Byrne is the Shadow Work and Pensions Secretary
More from LabourList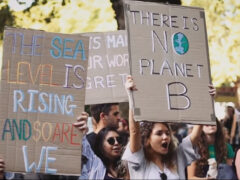 Comment
If the past two years have taught us anything, it is that there is still a lot of…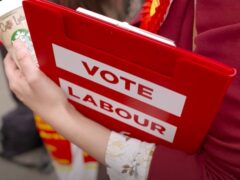 News
Aspiring Labour MPs can now apply for selection in all remaining seats without prospective parliamentary candidates, with the…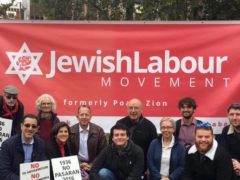 News
An academic and former Labour councillor who called for someone to "blow up" a one-day conference planned by…