Children should not go to school hungry, older people should not be admitted to hospital suffering from malnutrition, parents should not have to choose between feeding themselves and feeding their children. Nobody should go hungry. These statements might seem obvious and you would have to be stone-hearted to disagree with them, but in London and across the UK children are going to school hungry, older people are being admitted to hospital suffering from malnutrition, parents are being forced to go hungry so their children can eat. People are going hungry.
This is disgraceful and should shock us all out of complacency. What kind of country have we become? How can we go about our daily lives knowing this is happening? How can the government glibly slash benefits and support to children and parents – both in and out of work – without the least bit of shame?
Last year I began an investigation for the London Assembly into why growing numbers of Londoners are unable to afford enough food for themselves and their families. Today I am launching the report which details our findings. The issue of food poverty affects people of all ages, but the report highlights how it affects vulnerable groups such as children and older people in London.
I'm not quite sure what I expected, but I was horrified that as the investigation continued, the number of people reliant on food banks has continued to rise. From April to mid-February over 34,000 people in London – both children and adults – have been fed by Trussell Trust foodbanks.  This is 34,000 individuals each with their own story. A mother forced to leave a violent husband waiting for benefits to get transferred and going without food so her children can eat. Two parents both working on the minimum wage facing rising costs and having to make a decision either to pay the rent and keep a roof over their family's head, or buy food. A man in his fifties having worked and contributed taxes for 35 years, suddenly made unemployed and simply not being able to make ends meet.
The most shocking stories have been about children going hungry. Almost all teachers we surveyed said children in their classes regularly came to school without food, and that hunger meant they couldn't concentrate. Many children living in poverty are not entitled to free school meals and extending entitlement can have considerable benefit both to health and attainment. Three London boroughs – Southwark, Newham and Islington – already provide universal healthy free school meals in primary schools.
There isn't just one simple solution for this problem. Nevertheless, it is a problem that we can solve, and that we must solve.  Maximising uptake of free school meals, lobbying the Government to agree to extend eligibility for free healthy school meals to all families, and designating a food poverty link worker in every borough will go some way to tackling the problem.
Having spent the last six months investigating food poverty and hunger in London, there is only one conclusion. We must make London a Zero Hunger City, and we must make the UK a Zero Hunger country. This week there has been much talk about the need to recapture the spirit of 1945, one way of doing this would be to wipe-out hunger in modern day Britain. Otherwise children will still go to school hungry, older people will still be admitted to hospital suffering from malnutrition, parents will still go hungry so their children can eat. People will go hungry.
Think about each of those children going hungry. Then remember that it is 2013, remember that we can end this problem, we have the tools, despite what the government tells us we have the resources. Remember all that we have achieved since 1945, a National Health Service, a Welfare State, clean water, record investment and results in education, the National Minimum Wage, civil partnerships, the Equality Act, tackling third world debt. None of these things happened by accident, none of these things were given to us, no one is waiting to end hunger in this country. Except us.
Now just think if we added eradicating hunger in Britain to our list of achievements, I think it's worth the fight. What do you think?
Fiona Twycross is a Labour London Assembly Member
More from LabourList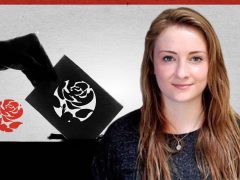 Comment
As a junior doctor working in the coronavirus wards, I have witnessed socialism in action. Health workers of…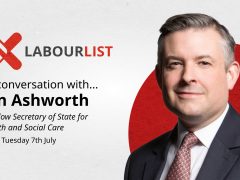 Video
Join us at 6pm on Tuesday, July 7th, for our latest "In conversation with…" online event featuring LabourList…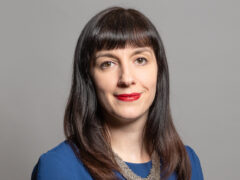 Comment
Rishi Sunak will deliver a statement in the Commons on Wednesday. Detail has been thin on the ground,…