In the lead up to the 2015 general election Labour will face a dilemma as to what approach it adopts towards the Liberal Democrats in Tory-Lib Dem marginals.
Put simply, the choice will between being tribal and being tactical.
Being tribal involves the unmitigated vilification of the Lib Dems as accomplices in the Tory cuts. Being tactical would involve the quiet encouragement of Labour supporters to vote tactically for the Lib Dems in marginal seats where Labour stands no chance (as both Ed Balls and Peter Hain did in 2010).
I accept that there a million and one reasons not to do this. I am as appalled as the next Labour member over the role the Lib Dems have played in facilitating the destruction of our NHS, the immoral cuts to welfare and of course our nose diving economy.
Nevertheless, the comforts of tribalism must be set aside for a moment. Our real enemy is the Conservative Party, and our primary goal in 2015 should be in ensuring that they are not the dominant party.
There is a real danger that the Conservatives could benefit from a drop off in tactical voting for the Lib Dems. Worryingly, the Tory pollster Michael Ashcroft found in 2012 that Lib Dem defections to Labour had produced "a swing to the Conservatives that suggests we should be looking to make gains from them in 2015". In seats the Conservatives were defending against Labour, Ashcroft found them 8 points behind, but in seats where they were defending against the Lib Dems, they were 8 points ahead.
However, the Eastleigh by-election has demonstrated that the Lib Dems are not incapable of defeating the Tories, and that tactical voting is not completely dead. In fact Tim Farron has now stated that the party will be targeting Conservative marginals in 2015.
By encouraging tactical voting in Tory-Lib Dem marginals, I believe Labour could achieve a number of aims. Firstly, it would serve to deny the Conservatives a handful of crucial marginals by shoring up Lib Dem candidates suffering from the loss in tactical support. Secondly, it could encourage the Lib Dem leadership to focus more attention on these seats, producing a Coalition dog-fight and diverting both parties' resources away from Labour's targets. And finally, given the highly possible result that 2015 produces another hung parliament, it would be no bad thing to have thawed relations with the Lib Dems at least a little.
The stakes will be high in 2015. I believe we will need to swallow our political pride and choose tactics over tribalism.
More from LabourList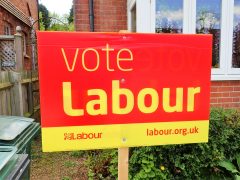 Comment
Rishi Sunak announcing a windfall tax on oil and gas firms this week is a clear vindication for…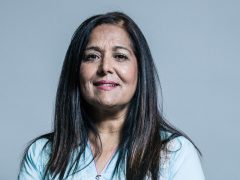 Comment
Boris Johnson's Conservative Party won a mandate to 'level up' the UK at the 2019 general election. The…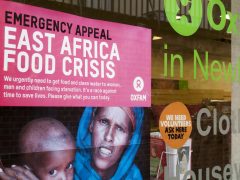 Comment
Someone in East Africa dies of hunger every 48 seconds. This is the result of the imperfect storm…