Hornsey & Wood Green will soon start selecting their candidate in what I am glad will be an All Women Shortlist selection. With 1200 members it will be a tough selection contest but the prize will be an even tougher election fight, where victory is far from guaranteed.
If any Lib Dem has made an art form of working at the heart of the Coalition Government while campaigning against the impact of their damaging policies locally, it's Lynne Featherstone MP. The job of our candidate must be to simultaneously expose her shocking hypocrisy, and show how Ed's One Nation Britain offers a better future for them and their families.
Hornsey to people who have never been here, is like a University seat without a University. It is stacked full of Britain's liberal (in the broadest sense of the term) elite, journalists, authors, ad men, musicians, actors (James McAvoy just one of the doors we have managed to knock), and trade unionists to boot.
When Hornsey & Wood Green swing, it swings big and ahead of the national population. It went Lib Dem in 2005, with Labour having secured a 20,000 majority in 1997.
Lynne's strategy will be to highlight her work – predominantly on transgender rights and now on female genital mutilation – and then run against the Council.
For this reason, and counter-intuitively perhaps, a successful campaign strategy must elevate politics above the local and campaign on the national policies that are both damaging to Hornsey & Wood Green and to the country. When challenged as Equalities minister on the devastating impact of the Government's policies on equality she merely retorted "if you want to make an omelette you've got to crack a few eggs." Well here are some of the eggs Lynne's been cracking.
On crime – Lynne Featherstone is calling on Boris not to close local police counters, but ignores the fact she was part of the ministerial team that demanded £537m cuts to the Met's budget in the first place. This week we have learnt that along with reduction to Safer Neighbourhood teams, the constituency will lose all 24hr counters – and yes, there was no submission from Lynne to the MOPAC consultation.
She then expresses 'shock' and 'disgust' at every cut to local services, but no mention or representation that the Borough is facing a cut 13 times deeper than more affluent ones such as Richmond-upon-Thames. In fact uniquely Lib Dems explicitly support the discrepancy, making them one of the few parties that will go to the next election with the slogan "More cuts here please!"
Yet most galling of all is the misery that will be reaped on thousands of residents in Hornsey & Wood Green by the Government's welfare reforms. On this Lynne Featherstone has only been consistent in her silence. She's made no reference to the 2,500 households being hit by the £30 a week bedroom tax; nothing on the 24,000 people losing £220 a year from cuts to council tax benefit, and nothing on why the mess that is the benefits cap is being piloted here in Haringey first – hitting 1,300 of our very poorest households. For all her awards in social media, you would think there would be some mention of the biggest shake up to welfare on her own constituents.
She could have lobbied ministerial colleagues around the impact of the Bedroom Tax; she could have asked ministers at the DWP for a larger Council Tax Benefit transition Grant – so small only ¼ of councils were able to accept the money; she could have supported the council's work asking the DWP to mitigate the £7m Haringey will lose as a result of the early implementation of the benefits cap.
Yet Lynne Featherstone remains silent on welfare reform – no letters to residents to raise awareness, no lobbying of ministerial colleagues asking for extra funding, no campaigns in the local community. And worse the Lib Dem response to our efforts to raise awareness of the changes was to complain to the District Auditor.
As Sarah Teather finally realised when she left the Government, surely the only things worse than voting for damaging policies nationally and campaigning against the consequences locally, is voting for damaging policies nationally and pretending they're having no local impact at all.
You might think such issues might not play well in the more affluent parts of the constituency we need to win over to take back Hornsey & Wood Green. However, on a recent community event in the prosperous Highgate ward, jaws literally dropped when they were informed of the challenges facing the Council and the residents of the borough.
More from LabourList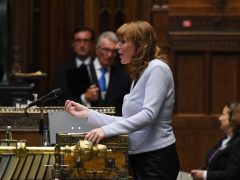 News
Angela Rayner has asked an urgent question in parliament on the ministerial code and register of ministers' interests,…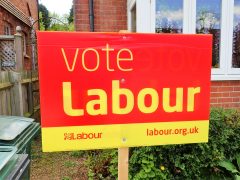 News
Natasa Pantelic has been selected as the Labour Party candidate to contest a parliamentary by-election on June 17th…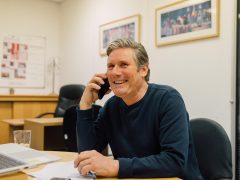 Daily email
"Shut the f*ck up!" That was the message from Labour backbencher Barry Gardiner to his colleagues ahead of…