Margaret Thatcher has passed away today, aged 87. Some on the Left will openly celebrate that fact. Anyone doing so will lose my respect. A death is always a tragedy to those close to them, those who worked with them and those who respected and admired them. Anyone who has carried the burden of huge responsibility that comes with being Prime Minister – especially for so long – deserves, at the very least, recognition of that fact.
In the age of Twitter where statements are made so quickly and are so difficult to retract once the heat of the moment has passed, I hope those in the Labour Party and the wider movement who I respect take the proper time to consider the right response to today's events.
Now is no time for jubilation, but a time for calm and sober reflection on the impact of a hugely significant figure in British public life. Britain's first (and so far only) female Prime Minister changed Britain and her politics, her thinking and her views still cast a long shadow over our nation.
But although I certainly feel no sense of joy at today's news, I won't be writing a tribute to Thatcher. For me, like many from my part of the country, with my politics, it would be dishonest to do so.
In my younger (and stupider) days, I imagined – as many on the Left will admit if they are honest with themselves – that I might be happy at her passing. Nothing could be further from the truth. Thatcher's death doesn't change the fact that we're still in a period in British society in which she and her supporters have won almost every major policy argument of our time.
This does not alter that fact.
What the Left and the Labour Party should be focussing on in the days and weeks ahead is the reality that Margaret Thatcher came into politics with a very clear set of values and aims. She had huge ambition in her desire to change Britain, and she was hugely successful. Thatcherism – that most loaded of terms – is still the ideology that underpins so much of our politics to this day.
Margaret Thatcher changed Britain. Not in the way that I would have wanted, and many of the decisions taken under her government are ones I oppose with every fibre of my being. But she was a hero to many – including many who have voted Labour before and since – and the Left has never reconciled itself to that.
We should be spending our time considering the ways in which Thatcher changed Britain, but also the ways in which we, as a movement and a party, want to change Britain in the future. Who amongst our current crop of politicians will be able to grab Britain by the scruff of the neck and alter it so immeasurably? What is our ambition for the change that is necessary for a better Britain?
These are the questions to be asked today. Those and those alone. Everything else comes later.
She won. We lost. We can never, and should never, forget that. And we must be mindful of it if we want to win again.
More from LabourList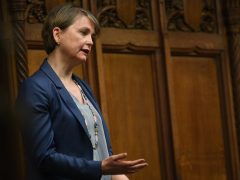 News
Yvette Cooper has become Shadow Home Secretary, Wes Streeting is the new Shadow Health Secretary and Jonathan Reynolds…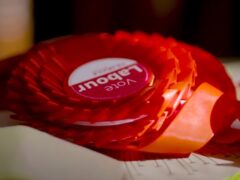 Comment
Membership of the Labour Party matters. At its best, it brings activists identity, community, fulfilment and friendship. But…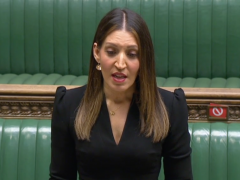 News
The spread of the Omicron variant in the UK is a "reminder that no one is safe until…