And in all the process and organisation and logistics and planning, let's not forget it.
When Dilara Begum was told by her supervisor to attend work the next day, she didn't want to go. The garment factory where she toiled long hours producing clothing that ended up in European stores like Matalan and Primark wasn't safe. Everybody knew it – after all the gaping crack that had seared though the eight storey building had only appeared the day before. The bank workers on the ground floor hadn't returned to work. But Dilara, fearful of losing her job, reluctantly went back to the tiny space in front of her sewing machine. Her supervisors had threatened to dock her wages if she didn't. Dilara is the lucky one. When the deafening sound of the building cracking open occurred, workers didn't know what was happening to them, until the top floors of the building began to slide into an eruption of rubble and jagged debris. Hundreds are feared dead. More than 1000 people had to be rescued from tombs of fallen masonry and rubble.
The plight of the Bangladeshi garment workers is why each year, International Workers' Memorial Day brings together trades unionists and political progressives from around the globe to remember the estimated two million people worldwide who die each year as a result of work related injuries and disease. There are more deaths in the workplace than in wars. The majority of these cases aren't tragic accidents; they are because an employer decided that safety was simply not a priority. As GMB General Secretary Paul Kenny said:
"As trade unionists we are all committed to protecting wages and conditions but that's not the most important thing we do. Making sure our members work in a healthy and safe environment means that they do return home at the end of the day – that's what is important."
That's why this year the TUC say International Workers' Memorial this Sunday will be a day of action against attacks on health and safety rights in the UK.
This coalition government has made clear their intention to drive down budgets for the Health and Safety Executive. Labelling health and safety inspections unnecessary red tape rather than basic protection for workers, government cuts will result in fewer inspections of potentially dangerous workplaces, with only high risk industries covered by the HSE safety net.
And on top of the attacks on health and safety, other rights that guaranteed dignity and security at work are under threat from a raft of changes that penalise UK workers – in particular – reducing redundancy consultation from 90 days to 45, limiting meaningful consultation and redeployment opportunities in an age of savage austerity. Last year saw the qualifying period for protection from unfair dismissal increased from one to two years, resulting in millions of new workers losing out on unfair protection. The introduction of employment tribunal charges will significantly restrict ordinary people's access to justice.
So this year, when many families remember their lost love ones, workers in Britain will also be reflecting on a year where basic rights have been under attack. Like many things with this coalition, it is the most vulnerable who stand to lose the most.
If you get the time to pause and reflect this International Workers' Memorial day, think about Dilara Begum and the families of Bangladeshi garment workers who lost their lives to make our clothes. And silently thank British trade unionists for the decades of struggle that keeps you safe at your place of work.
Stephanie Peacock represents the West Midlands on the National Policy Forum
More from LabourList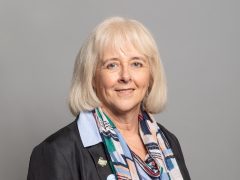 News
Ruth Jones has been promoted to Keir Starmer's frontbench and replaced Lloyd Russell-Moyle as shadow minister for natural…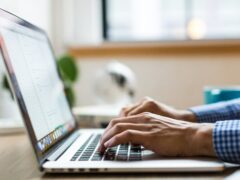 Comment
MPs have a team of people who support them in their work – usually no more than four…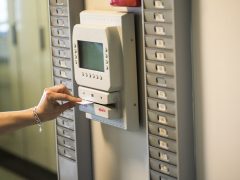 Comment
The idea of moving to a four-day working week is catching on during the coronavirus crisis, and the…