There's sometimes a tendency to talk down Labour's record on housing in office, though in particular the massive investment in raising the quality of social rented housing was something to be proud of.  But a critical area which received too little attention, at least up until 2009, was the private rented sector (PRS).  Progress here is now vital.  The PRS has grown exponentially, now making up 17% of England's housing stock.  In 2001, there were 2.2 million privately rented homes, now there are 3.7 million.   Back in 2001, the PRS housed many who expected (and wanted to) rent privately, such as students living out, and professionals at the start of their working lives.  Now, it accommodates many who might have owned their own home, before the toxic combination of rising house prices and reduced mortgage availability on the one hand; and those who might reasonably have expected to access social housing on the other.  For these groups, the PRS is often a tenure of necessity, not of choice.
It is therefore entirely welcome that Labour has now published three policy documents: on regulating letting agents, on giving greater stability and affordability to tenants, and today on raising standards.  Each of these provides a very encouraging basis for future policy development.
This is an area where powerful vested interests will resist radical reform (and were partially successful in doing so in the 1997-2010 era), and you do not have to look hard to find those who claim the world will end if landlords are subject to greater regulation.  After all, this is classic politics where the interests of a relatively wealthy minority (landlords and letting agents) might appear to be at odds with a far less organised, poorer, but larger group.  Such a view, of course, neglects the fact that good landlords and agents lose out reputationally and financially by being undercut by cowboys.
Each document sets out potential paths.  The first is for modest change – absolutely in Labour's comfort zone, and unlikely to offend many people.  So on letting agents, we "will work with the lettings industry to achieve greater transparency, clarity and accessibility of information relating to fees and charges".  On tenure reform, we might ask landlords politely to introduce longer tenancies.  On standards, there would be benchmarking of standards.  All this is worthwhile, but just not enough to address the serious problems in a sector which is too expensive, too insecure, and of insufficient quality.  A second, more radical approach, might also be compatible with the documents though: for instance, adopting the Scottish model on letting agents' fees, requiring tenancy agreements to be for a minimum of five years with index-linked rent increases (and tenants able to move at three months' notice), and banning those with criminal or housing-related civil convictions from a National Landlords Register from the outset.
In Oxford, we've had good experience with an additional licensing scheme for shared housing, which has raised standards and reduced complaints about management – introduced in the face of strong opposition from some with a vested interest.  But such local schemes are the exception rather than the rule (this is an area which has suffered badly due to local government cuts) and, even with the additional powers proposed by Labour for councils in this area, concerted national action is necessary.
It is vital that Jack Dromey and our shadow ministerial team get backing and encouragement to pursue reform of the private rented sector with real vigour.  Millions of households – many with children, many in poor-quality homes, deserve nothing less.
Ed Turner is Deputy Leader of Oxford City Council, leading on finance, assets and privately rented housing, and speaks on planning issues for the LGA Labour Group.  He is Lecturer in Politics at the Aston Centre for Europe.  The views expressed are his own.
More from LabourList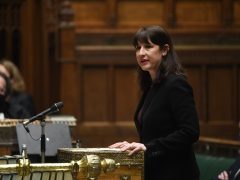 News
Labour has urged the government to close a "major tax loophole" in the windfall tax ahead of a…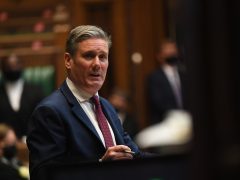 News
The Labour Party is preparing to make several significant policy interventions on the economy to combat the rapidly…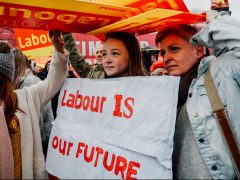 Comment
This summer marks the rebirth of a national Labour students organisation. Its predecessor, marred by factionalism and disagreement,…