If you Google 'Ed Miliband,' you quickly get the old stuff about him being a bit of geek. His appearance at Google's big Tent on Wednesday almost begged the headline "Geek Goes Home".
But that assumes technology is just something for geeks to worry about, and that Ed is a techie.
Neither are true.
What we saw on Wednesday was a leader with the courage to tell Google straight that it should live up to its founding principles on the issue of tax avoidance. Google has about half of all internet advertising revenue – it should pay something for the Government services that educate their staff, provide a transport infrastructure for them to get to work and looks after them if they get sick.
But if Ed turned out to be less of a geek than some think, he is also someone who thinks technology is central to an economic recovery made by the many and rebuilding Britain as a country where everyone can play their part.
So it is important that what he said in his speech on Wednesday on tax avoidance does not obscure what he said about the opportunities and challenges of the digital age.
He understands that this is a time rich with opportunities, loaded with threats and that Governments cannot leave it to Google, Amazon and Apple to fight it out in a tax free cloud as to who shapes our future.
It needs active Government and Ed has shown he is thinking through the policy implications.
The last Labour Government saw the potential to do more for less by moving from expensive paper based bureaucracy to digital services. It knew that to make those savings it needed more people online and paid Online Centres to fix it in conjunction with Martha Lane Fox as digital champion. This Government has continued that work, taken forward the open data agenda that began under Gordon Brown and commissioned the Hargreaves Review to examine the UK's complex intellectual property framework.
But where is the complete strategy?
No major economy has a bigger proportion of GDP generated on online. The UK is a leader in creating and designing digitally – from Tim Berners-Lee to Jony Ive. It has the ideas and the consumers and yet UK digital businesses still have to go to the US to find the private equity investors to help them grow into global businesses. The City of London wants to remain a leading global financial centre but it doesn't "get" digital. Where is the future in that? Labour's proposals for a British Investment Bank, supported by a network of regional banks, will begin to fill this gap.
As well as finance the digital economy will need skills. Coding skills are an important gap. But employees also now need high levels of creativity, collaboration and communication because of the disruptive effect of technology on industry. The digital world needs a flexibility that the industrial world designed out. And yet, as Ed Miliband argued on Wednesday, our education system remains ever more firmly rooted in the needs of the Industrial Age, with ever more narrowing of the curriculum and the stifling of creativity and lateral thinking.
Google has been at the forefront of the open source movement and has in turn opened up access to knowledge and information in a revolutionary way. That is to be welcomed and is giving people the ability to understand more, to design new products and services, to innovate. At the same time the very creativity and innovation that is stimulated by open source is at risk from achieving scale by the piracy of intellectual property that our regulation struggles or keep up with. The music industry is more worried about Google's YouTube than anything else. The protection of intellectual property needs very sensitive handling.
And finally we need to guard the public interest as the new digital establishment emerges from the disruption of the analogue establishment. According to Moody's last month, Apple, Google, Microsoft, Cisco and Pfizer are the five leading tech companies holding cash reserves amounting to $347 billion. The UK's in 2011 were $94.5 billion. The Government should be doing more to secure international agreement on re-writing the tax rules for these footloose multinational corporations. And Ed is right to say that Labour would act unilaterally on this issue of tax avoidance if there is no agreement.
Jim Knight is a Labour member of the House of Lords and Chair of the Online Centres Foundation
More from LabourList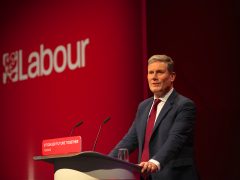 Daily email
Boris Johnson has finally agreed to go. Following an unprecedented number of resignations over the past few days, a…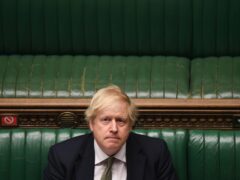 News
Boris Johnson has agreed to stand down as Prime Minister following an unprecedented number of ministerial resignations from…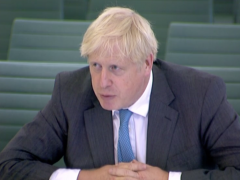 News
Labour MPs have grilled Boris Johnson during his appearance in front of the liaison committee of select committee…