After a week long road trip through the shires of England, thousands of road and rail miles tramped, has it been worth it?
Have the sleepless nights and long days of the short campaign, inLabour's most difficult set of elections in the cycle, repaid the worry?
Some said that with 80% of the areas holding elections represented by Conservative MPs, Labour should conserve it's energy.
Yet those members up and down the country who worked tirelessly know different. We had to reconnect with the people who chose to leave us in the 2010 and 2005 general elections.

Let's be honest, we were never going to take control of many of the County Councils holding elections. So step forward Robin Stuchbury – the first Labour councillor elected in Buckinghamshire since 2005. I've never met you Robin but I could have kissed you this afternoon.
And well done Laura Price, newly elected Labour councillor for Witney Central – at the heart of the Prime Minister's constituency. You and your team worked hard and gave cheer to Labour members up and down the country.
And I'm sure our newly elected Labour administrations in Nottinghamshire and Derbyshire would not mind me saying that we had one more important goal this year.
We needed to make progress in the battleground seats on which general election victory depends.
And the following seats would, indeed, be Labour tonight had there been a general election yesterday:Cannock, Loughborough, Crawley, Harlow, Stevenage, Hastings, Amber Valley, Lincoln, Cambridge, Lancaster, two in Norwich, and many others. Seat by seat, we're winning it back.
There are things we did in this election that are of no interest to the pundits in London, but matter to us.
Our organisation matters. The engine of this campaign purred in a way it hasn't for a while. We picked our target divisions and worked hard for many months, listening to voters and addressing their local and national concerns. Shadow cabinet members focused their activities in our target areas.
Our new members – many of them energised by Arnie Graf's inspiring training – were welcomed into the party and took their first steps withLabour clipboards down the garden paths of England and Wales.
And many of our parliamentary candidates were leading from the front. Clive and Jessica in Norwich worked tirelessly with party members and candidates. When she wasn't running through assault courses for local charities, Sarah in Hastings challenged Tory MP Amber Rudd's insulting comments about the constituency she is supposed to represent. And Tory MP, Aidan Burley, may deduce from the 11% swing to Labour inCannock that his constituents don't care for his Nazi stag party antics. 
Is this campaigning worth it? Ask Alexis McEvoy, former Tory Councillor in Hampshire, who said today: 'I hope the government will listen because they never do; they're arrogant, out of touch.' Out of touch. Have you heard that slogan before?
Our ground campaign matters. It was a pleasure to witness the work of our dedicated team of organisers paying dividends.
And wasn't it great to see Emma win in South Shields – our fifth female by-election winner this parliament. Fiona Stanton and Julie Eliot who ran our campaign deserve a serious pat on the back – to hold over 50% of votes cast and see the Lib Dems "obliterated" was heartwarming.
And to see two new women Labour Mayors, Ros Jones in Doncaster and Norma Redfearn in North Tyneside, was a joy  – particularly as I know local party members in both areas worked their socks off.
We passed our target of 200 Labour gains at about 3.45pm today.  Yet we know there's more to do. You only have to see the grin on Nigel Farage's face to understand this. Despite his party appearing to succeed significantly better in traditional Conservative areas than in Labour ones, we cannot afford to be complacent.
As Ed said earlier today, our task is to win the trust of the people we haven't yet persuaded that Labourcan make the difference.  
I know you are up for this task. And since last May's elections, we now have over 1100 more councillors on the team. Our base is getting stronger and stronger. Despite UKIP being the main focus of media attention today, we can be quietly satisfied that we took big steps on the road to victory in 2015. 
Was it worth it? You tell me.
More from LabourList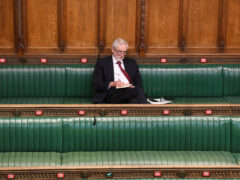 News
Keir Starmer will use Tuesday's meeting of Labour's ruling national executive committee to confirm that Jeremy Corbyn will…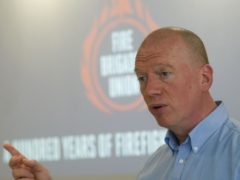 News
The Fire Brigades Union has called on the TUC to lead a "mass movement of non-compliance" with the…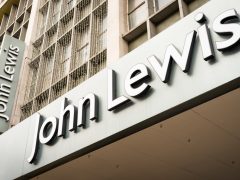 Comment
Nearly 100 years ago, the John Lewis Partnership was created after the founder's son, John Spedan Lewis, saw…