I've just got back from Ed Ball's speech on the economy this morning at Thompson Reuters and haven't yet had the time to fully digest all of the arguments. So what follows is more of an "initial take" on the macroeconomic aspects of the speech than a "considered view".
First things first, it was a major speech covering quite a wide range of areas. No doubt the media focus will be on the announcement around cutting the winter fuel payment for richest 5% of pensioners , but I think this somewhat misses the wider significance of the speech.
Nearly three years ago Ed Balls delivered his 'Bloomberg speech', rightly warning that the impact of the Government's austerity programme would be disastrous. Two and half years later, the Shadow Chancellor has once again chosen a major City newswire to make an intervention in the economic debate. If 'Bloomberg' was about the economics of recession, then 'Reuters' is about the economics of an extremely weak recovery.
In my initial view there were two important takeaways from the speech. First, a subtle shift in Labour's current economic position and second an argument about the kind of fiscal framework a Labour Government would work within.
Ed Balls argued that:
"Over the past two years, when the economy was totally stagnant, and when our economy has needed a quick and fast-acting shot in the arm, we have advocated a temporary VAT cut – alongside infrastructure spending, action on youth unemployment and targeted tax measures for business as part of our five point plan for growth."
"Today, with growth prospects still very uncertain and interest rates too low to be of use, a temporary VAT cut now is still the right prescription before extra capital spending can come on stream – although any immediate tax cut which helps middle and lower income families is better than nothing."
"But over the coming year if, as we all hope, some kind of recovery does take hold, then the balance of advantage will shift from temporary tax cuts to long-term capital investment."
In other words, over 2011 and 2012 as the economy faced an acute demand problem, then Balls' believes, that a temporary VAT cut (alongside other measures) was the most direct way to stimulate growth but, as we move into a weak and hesitant recovery, he now seems to be placing more emphasis on capital spending.
I suspect this is a sensible position to take. Recent research from the TUC has demonstrated how the Government's slashing of its capital spending has led much of the recent downturn. Thousands of construction workers are unemployed, real wages in the sector have collapsed and if construction output had just remained flat over the last 5 quarters, growth would have been three times faster. A focus on boosting capital spending is the course recommended by the IMF.
Equally important, Labour's argument that the best way to get to deal with the UK's debt is through a short term increase in borrowing has always been a tough political sell, even if it makes perfect economic sense. By focussing on capital spending, Labour certainly strengthens its case. Research last month from NIESR demonstrated that in 'crisis times,' such as at present, then a 2% increase in government infrastructure spending (paid for through borrowing) not only boosts growth in the short and long run but also would lead to a lower debt/GDP ratio in the medium term. In other words, capital investment at the moment would be largely self financing.
A focus on capital spending can be seen as part of a shift in focus from short term stimulus towards longer term policies. Ed Balls' speech built on this by talking of the need for a modern industrial policy alongside measures to increase long-termism in business and a focus on infrastructure, especially new affordable housing.
A temporary VAT gives the economy a much needed shot in the arm, but more capital spending not only boosts growth in the short run by putting people back to work it also gives the country important assets in the future – be it new homes, better transport or a more efficient energy infrastructure.
The other key point from the speech was Ed Balls' refusal to sign up to the Government's spending plans and his focus instead, on what he termed new 'fiscal rules'.
"Instead, Labour will set out, in our general election manifesto, tough fiscal rules that the next Labour government will have to stick to – to get our country's current budget back to balance and national debt on a downward path.
Tough rules, which will be independently monitored by the Office for Budget Responsibility.
A clear and balanced plan to support growth, alongside a clear timetable to get the deficit and the debt down – finishing the job where this Government has failed."
The Government's current fiscal framework has utterly failed. As I wrote last week:
"In effect the current fiscal framework is to eliminate the structural deficit in a rolling five year period that never actually bites.
In many ways this is the worst of all worlds, the short period of the target forces the government into making cuts too quickly which damage growth but the fact that the policy is so-flexible means the tomorrow never actually comes and so the period of cuts are continually extended. This is a recipe for continual austerity.
But the problems with the current framework don't stop here. I would go further and argue that the structural deficit itself is the wrong target. The structural deficit is not something that can be measured, it is only something that can be estimated and those estimates are highly uncertain."
The real debate is not whether parties sign up to a failed set of plans but what their alternative framework would look like. The Shadow Chancellor today hinted a plan that allows more flexibility to respond to economic conditions whilst focussing on reducing debt in the medium term. In macroeconomic terms, that sounds sensible.
There are many more details needed – details that will concern a great many. But in terms of major macroeconomic strategy, then today's speech seems a step in the right direction.
More from LabourList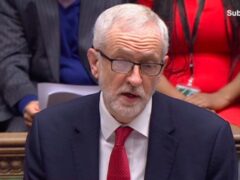 Comment
This latest session of Prime Minister's Questions today followed a spate of defeats for Boris Johnson's government in…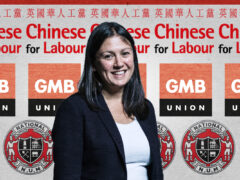 News
Lisa Nandy has become the second Labour leadership candidate to secure a place on the ballot paper with…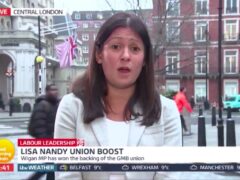 Video
Labour leadership hopeful Lisa Nandy challenged tv show host Piers Morgan on racism and prejudice in the media.…