Everybody loves a library. In politics at least, it is hard to find more than a handful of people with a word to say against them. But what libraries need now is deeds, not more words.
The most recent library love-in is a report from the Arts Council England entitled 'The Library of the Future.'
It's not a bad document – indeed much of what it says makes perfect sense. It is the culmination of a long process of consultation. It talks about libraries at the heart of their communities. It talks about making the most of digital technology. It talks about developing the skills of library workers.
It is hard to disagree with any of this. Indeed it treads a well-worn path – echoing large parts of Labour's own recent report, as well as various others released over the past few years.
I too want to see libraries at the heart of their communities and serving them however they best can. That could mean better and more books, or it could mean any number of new, innovative, partnerships and co-locations, tailored to what its users need and want – everything from business incubators to baby rhyme-time.
I believe the potential of libraries is clear and achievable (indeed, in some places it's already being done), and should be a priority at both a national and a local level. I'm seized by the value they offer, but while we talk about their wonderful potential, hundreds of libraries are being closed across the country.
CIPFA and the Public Library News website record that from April 2010 to April 2013, 439 library points were lost: 293 have either closed since then or are currently under threat – with the losses particularly concentrated in England. That is almost 16% of UK libraries closed or under threat in just three years, and many much more is yet to come.
That is the biggest threat to the library of the future, but the government has precious little to say about it. It is clearly easier to talk about the potential of libraries than it is to do something concrete to realise that potential – or even to just stop it being wasted.
Of course, the challenges are genuine and real – local authorities are having to deal with big cuts in their budgets imposed by David Cameron and savings have to be found. And while libraries are rightly a national as well as a local concern, they are first and foremost the responsibility of local authorities.
But there is much the government could be doing, and are not. They could be offering advice to councils considering major cuts, to help find ways to make savings while minimising closures.
They could put in place a clearer system for monitoring standards; that strikes a balance between avoiding bureaucratic constraint and the current approach that effectively makes a mockery of the government's legal duty to oversee the service.
They could be leading the effort to create unified systems for IT, purchasing and loans – rather than relying on the fantasy that the 151 disparate library authorities will spontaneously do this on their own. And they could be actively facilitating the amalgamation of back-office services across authorities – a potentially major source of savings.
The possibilities for overlap between libraries and other services are substantial and under-used. The government could easily direct Whitehall departments to undertake a comprehensive review of opportunities for collaboration, to make the current ad-hoc and occasional cooperation a systematic effort.  And they could look beyond government to all the potential services libraries could offer and the partnerships they could forge with civil society and even private actors.
While they are at it, they could do more to actually realise the thought that libraries should be better recognised and compensated for these external services they provide. Libraries that (for example) give employment advice or dispense books on prescription are having a real impact which is often taken for granted. That surely has to change.
I should be clear: I am fully behind local leadership of library services, and given the scale of cuts I have great sympathy for the pressures local councillors are under. But that does not mean central government has no role.
Because libraries matter. They matter especially for the most excluded and vulnerable. The branches that are being lost are largely the small, local libraries that are located deep within their communities, and which are especially important in the poorest areas. The idea that they can be replaced by one mega-library three bus journeys away is fanciful. So does the idea that the poorest communities can take over these services as volunteers as easily as richer neighbourhoods can.
When you have a service which has future potential, but faces a present threat, the proper response is to fight tooth and nail to get it through the crisis as intact as possible. I've sometimes likened libraries to the railways: what the government has done is like lauding the enormous asset railways can be for local communities, and then standing by while the rails are sold off for scrap in response to a short-term funding crisis.
Actions speak louder than words. When it comes down to it, the government appear happy to see libraries sink or swim, knowing that individual local authorities are in a tight spot and that some poorer and more deprived communities will find it very difficult to take over libraries that are closing and run them on a voluntary basis.
That is not visionary: it is disingenuous, appalling short-sighted, and pathetically devoid of ambition. Libraries may have to adapt to survive and to realise their potential. But we need a government that actively tries to make that happen. Instead, all we have are words.
Dan Jarvis MP is a Shadow Culture Minister
More from LabourList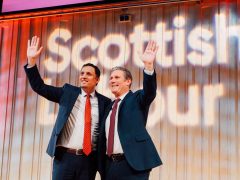 Daily email
Rutherglen: Will Labour win – and would it really signal Scottish revival? Starmer is hitting the campaign trail…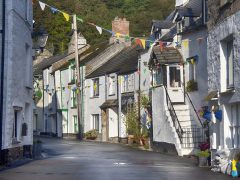 Comment
Labour has promised a 'Take Back Control Bill' in the first King's Speech. Aimed at England, it must…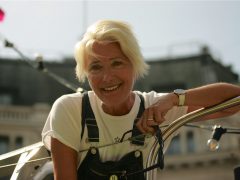 News
Almost 100 climate activists, experts and campaigners from around the world have written to Labour leader Keir Starmer,…