All politicians want some kind of legacy. They seek a footnote in the annuls, just to prove that all those compromises and disappointments were not in vain. Chris Huhne's legacy is that his name is synonymous with the criminal act of passing off your speeding points to someone else. It's a legacy of a sort.
Huhne wanted his legacy to be, not an entry into the dictionary of urban slang, but as a great reforming energy secretary. At the heart of his programme was the 'green deal', a scheme to insulate homes and businesses, thus cutting their heating bills and more importantly, their carbon emissions. It was broadly similar to a scheme Labour had been piloting, and to one which appeared in Labour's 2010 manifesto as 'Pay as You Save'.
Here's what Chris Huhne told the Liberal Democrat conference in 2010, in the first flush of coalition amour:
'The Green Deal will be a revolution. The first scheme of its kind in the developed world. The most ambitious energy-saving plan ever put forward. A once-and-for-all refit that will make every home in Britain ready for a low-carbon future. No more half-measures going off at half-cock.'
Most ambitious ever. Every home. No more half-measures. When the Greeks invented hyperbole, they meant it to be used for emphasis, not literally. Huhne was not being hyperbolic; he meant it. His audience of Liberal Democrat activists clapped like seals as the man most them had voted for in the leadership contest declared the End of Global Warming
A few weeks later he told an audience at the London School of Economics: 'Over the next two years we expect to insulate 3.5 million homes'. He went on: 'The number of people employed in insulation alone could soar from 27,000 to 100,000 by 2015. That could eventually rise to a peak of 250,000.'
It couldn't be clearer: 3.5 million homes insulated by 2012, and 100,000 jobs by 2015. And lest you think this was merely Chris Huhne's vaunting ambition and loose grip of reality getting the better of him, the rhetorical baton was picked up by his fellow ministers. Energy Minister Greg Barker has declared the Green Deal will be 'transformational'. In March this year, Barker told BBC Radio 4: 'I wouldn't be sleeping if we didn't have 10,000 at the end of the year.'
Yesterday, we had the first proper analysis of how the Green Deal is doing. I've sat in a few meetings where ministers are given bad news by their officials. I imagine the conversation went something like this:
Official:           'Minister, there's good news and there's bad news on the Green Deal. The good news is that people are taking up our offer of finance schemes to insulate their homes. The Green Deal is up and running. Congratulations, Minister.'
Minister:         'And the bad news?'
Official:           'ah yes, the bad news is that he haven't quite hit our targets. Still, it's early days. Rome wasn't built in a day. Nil desperandum.'
Minister:         'How many?'
Official:           'Four'
Minister:         'Just four? That's terrible. I promised millions. Four thousand is a dreadful start.'
Official:           'not 4,000, minister, just four. We have their names and addresses here on this post-it note.'
Four households have had insulation under the Green Deal. Not one single household has fully completed work under the Green Deal. Most of the money allocated – £250,000 out of a potential pot of millions – has been for boiler upgrades, mostly for people who could have afforded it anyway.
Greg Barker told the Guardian that 'Eight million solid wall homes have had no affordable solution to insulate. The green deal will change that.' How many solid walls have had insulation under the Green Deal? One. Strictly speaking, going from zero to one does count as 'change', but it's not quite eight million.
It's a catastrophic cock-up on a grand scale. A failure of Titanic proportions. It is the R101 of public policy. It also suggests that even ministers, their advisers and officials have failed to take up the Green Deal. Making Lib Dem MPs do it would have boosted the numbers. Even they consider it a waste of time.
It may look like farce, but the tragedy is that it needn't have been like this. Labour's front-bench energy team have consistently and loudly warned that the policy was badly-conceived and likely to fail. At Labour's 2011 conference, shadow energy secretary Meg Hillier warned of a 'green deal that promises the earth, but few have even heard of.' Her successor as shadow energy secretary Caroline Flint has consistently warned that the scheme would fail. Shadow energy minister Luciana Berger has harried ministers over the details of the scheme: the failure to secure business backers, the high interest rates on repayments, and the failure to adequately restrict con artists and cowboys.
So three years on from Huhne's ridiculous speeches about the 'step change' in home insulation, we are left with fewer homes and businesses than ever with adequate insulation, no new job opportunities and Britain even further away from meetings its international obligations on climate change.
A serious piece of work needs to be done on what went wrong, perhaps by the Institute for Government, or some such independent body. It's a case study in public policy failure. But the real job now is for Labour to outline an alternative programme. We will inherit a mess, but we will need to clear it up quick. A new, fair, affordable finance regime, less reliance on private suppliers, more use of local authorities, a bigger marketing budget: whatever the answers are, we need to articulate them quickly. Shadenfreude doesn't win any votes; a practical scheme to insulate peoples' homes and save them cash, delivered without any Huhne-esque hubris, will.
More from LabourList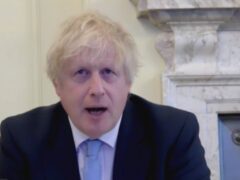 Comment
1. Matt Hancock laughing about failures in the Covid-19 response. On Thursday morning, Hancock laughed aloud when being…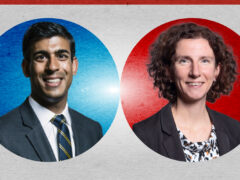 News
Labour has welcomed the changes to coronavirus income support schemes announced today by the Chancellor – but warned…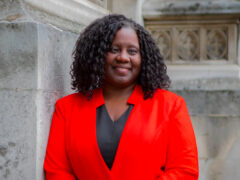 News
Labour has urged the government to take action to stop coronavirus from "turning the clock back" on equal…