I've written here many times about some of the bizarre views of the Tory backwoodmen who sit behind David Cameron, but there's a report over at the Telegraph this evening that I honestly thought was a spoof, so completely out of touch is it with modern Britain. Terrifyingly though, it's true. This is what Tory backbenchers actually think.
A group of far right Tory MPs have camped out in Parliament as part of a plan to present an "Alternative Queen's Speech" which reads like a to-do list for Tory extremists.
Amongst their more radical bonkers dangerous suggestions are:
the banning of the burka
abolishing the Department of Energy and Climate Change
bringing back the death penalty
The Telegraph reports that:
Those MPs behind the alternative legislative programme say it is a "genuine attempt" to show what policies a future Conservative government could deliver.
Vote Tory to kill criminals, ban people from wearing religious clothing and stop trying to deal with climate change. It's hard to know whether to laugh or cry at such proposals.
These doyens of the Tory Right also want to have a referendum on same-sex marriage (I've seen the polling, that wouldn't end well for them), privatise the BBC (one of Britain's most popular institutions, good luck) and abolish the office of the Deputy Prime Minister (which, considering its current inhabitant, is a bill Labour might be tempted to mischievously back).
The first bill to be discussed is a plan to rename the August bank holiday "Margaret Thatcher Day" – which, coincidentally, is being discussed on July 5th, the same day the Tories will be voting for an EU referendum whilst most Labour MPs will be back in the constituencies.
The four MPs involved – Bone, Hollobone, Chope and Nuttall – seem to be on a mission to retoxify the Tory party, but it will be interesting to see how much backing they get from their colleagues in the COmmons.
Whilst Labour MPs have been putting forward bills cracking down on gangmasters and trying to restrict legal loan sharks on the high street, it's good to see the Tories have their priorities right…
Update: A Labour source calls to say:
"This shows that David Cameron's attempts to modernise the Tory Party have well and truly failed. The fact that his MPs would rather spend their time trying to privatise David Attenborough than get growth in the economy just shows what weak leadership David Cameron is showing."
Here's the full list of bills from the kind of people Tory MP Alan Duncan once called the Tory Taliban

More from LabourList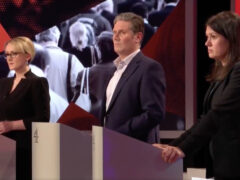 Comment
Keir Starmer really doesn't want to criticise Jeremy Corbyn. Asked whether they would be "wise or try Corbynism…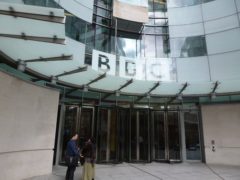 Comment
The BBC is the greatest broadcasting institution in the world. It's a rare institution that is dedicated to…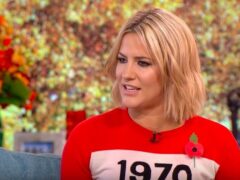 News
Labour's spokesperson on culture has said that the death of English television presenter Caroline Flack "should be a…