Last Week, for the first time in five years, there was a Commons debate on the value of the arts initiated by Harriet Harman. Hoo-blomin'-roo-rah-ray: it was l-o-n-g overdue.
Why? The arts permeate our lives. To relax you might read a book, MC or watch another box set of West Wing. I find it hard to imagine a world without the arts, without life being enhanced, changed, enriched by them. Without a poem being read at a wedding, without the beautiful amateur photographs of baby's first birthday. Without the arts what would our celebrating, our mourning, our working and our loving look like? How would we live?
Once again the arts and cultural sector find themselves braced for further, hugely damaging – query irreversible – cuts: the DCMS leaping from Jeremy Hunt's frying pan into Maria Miller's fire, neither of whom tabled a debate like Harman's. The sector desperately needs to be championed – intelligently and holistically. It does my heart glad that Labour is taking the initiative in an under-rated but potentially world-changing policy area. The field is wide open for cross-departmental thinking and policy using the arts to innovate, instigate change and imagine a the leap from austerity to enough for everyone.
Miller used her first speech about the arts eight months into the role, to obsess over the reductive economic argument. This matters because, unsurprisingly, this is about ideology not just arts subsidy. Public subsidy in arts in vital to risk taking, extraordinary ideas being realised and career development for countless artists who go on to be household names.
Of course, the economic argument is important. Despite all the odds, the arts are a growth sector, there have been plenty of reports on this, helpfully listed here. But there is a much, much bigger picture. This isn't a bunch of lovelies hand-wringing over cuts to their minority sport, but in fact a battle for the UK's soul that affects us all. It will leave us all poorer if we roll over on our backs and let neo-liberalism tickle us on the tummy at this critical moment, when we need to say firmly – not everything of value can be measured, individualised and done on the cheap. Especially not if you want the arts to continue to be innovative, instruments of change and enable imagination.
We must value and champion creativity in education now. Many commentators (see Liz Forgan's departure speech from the Arts Council) have pointed out that this is Michael Gove's gig as much as Maria Miller's. Listen up Stephen Twigg. We need to reconsider the prioritisation of arts in the curriculum to equip a new generation of innovators: high-level Maths, English and Science rely on creativity. The world is changing fast and we need future generations to creatively respond to the next challenge to keep the UK from slipping into obscurity.
American playwright Tony Kushner comments 'Art is not merely contemplation, it is also action, and all action changes the world, at least a little'. Art can change the world and there are rich pickings here: for example, for the Department of Health to fund reminiscence work with dementia patients, for the Ministry of Justice to fund theatre workshops with those leaving prison to reduce reoffending. Arts create spaces where change can happen and provide the vehicle for it – instrumental to change.
Arts and culture help us to see where we've been, where we are and where we *might* go. We need strong imaginations to free us from the pervasive, insidious strangle-hold of neo-liberalism when considering a stronger NHS or a just criminal justice system. Arts scholar Jill Dolan comments that the politics of art is 'in the desire to feel the potential of elsewhere… to explore in imaginary spaces the potential of the "not yet" and the "not here"', long before we get within a sniff of it in reality.
The arts are struggling on in a harsh climate because making something out of nothing is most artists' life's work. We create beauty, possibility and employment in the least promising of landscapes. We innovate like crazy to avoid job losses, using an Odyssesian wiliness to find a way, where seemingly there is none. So why not harness that and apply it across a broader range of thinking? There should be artists with a mandate to innovate high up in every government department.
There is huge potential here: to get out of our silos, for the DCMS to become a cross-pollinating, thought-leading powerhouse and to imagine innovative ways to engage artists in policy and practice to change this country. Publicly funded artists working across sectors have never been more needed.
More from LabourList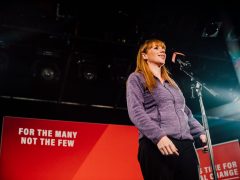 News
Labour's deputy leader Angela Rayner has launched a series of councillor training sessions with the aim of boosting…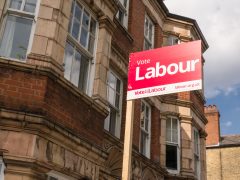 News
Submissions closed at 5pm today for those wanting to respond to the call for evidence put out by…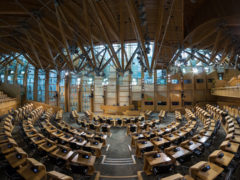 News
Scottish Labour has confirmed that it will be seeking support from other parties and tabling a motion of…