Today, at Prime Minister's Questions, Ed Miliband nailed David Cameron on his complete failure to deliver on infrastructure investment.  As the Government announces more capital spending programmes this week in an attempt to boost our flatlining economy, going on past experience since 2010, we shouldn't expect too much on the actual delivery front.  Despite all the over-spun announcements about new infrastructure projects, it has been a story of inaction and delay.
Over eighteen months ago, in an article in the Financial Times, the Prime Minister said that his Government would go on "an all-out mission to unblock the system and get projects under way".  Yet in spite of the rousing rhetoric, as is so often the case with David Cameron, little has materialised.
Data from the Office of National Statistics shows that infrastructure spending in the first quarter this year plunged by 50 per cent on the previous quarter and nearly 40 per cent on the same period last year.  This follows a 12 per cent slump in 2012.
This morning, Paul Johnson from the IFS said that "the cuts in capital spending have been really dramatic, more so than the cuts in current spending…. there has been a bit of rebalancing, but capital spending has gone down a lot faster than other spending".
It is now three years since the Government launched its National Infrastructure Plan to much fanfare, setting out a pipeline of over 500 projects worth over £250 billion.  But analysis of the latest infrastructure pipeline data at the end of 2012 shows that just 18.2 per cent of the projects listed have 'started' or are 'under construction'; just seven of the projects are listed as 'completed' or 'operational' (that's less than two per cent of the total 576 projects, which are mostly made up of road schemes which began under the last Labour Government); over a fifth of projects (21.9 per cent) are in a 'scoping' phrase; and a quarter of the projects (24.7 per cent) are 'planned', 'proposed' or still awaiting approval or consent.
In addition, a Cabinet Office update in May 2013 on the Government's 'construction pipeline' showed that the value of construction work fell by over a third (36 per cent) between November 2012 and May 2013 – a fall of £11.1 billion.
Last year, the Government also announced details of a UK Guarantees scheme, which it argued would "kick start critical infrastructure projects" from across a range of sectors.  But only two have been issued so far – this is despite the fact that when the scheme was launched, the Government said up to £40 billion worth of projects could qualify.  The CBI last week said it was "exasperated with progress to date".
Worryingly, these examples just scratch the surface.  In key areas like planning, house building, transport and green energy subsidies, incompetence and a lack of clarity from the Government has also had a major impact.  On house building, for example, annual housing starts are down by 4 per cent compared to last year (March 2012 – March 2013) and they are still 44 per cent below their 2007 peak.  On transport strategy, the Government has yet to publish the Transport Networks and Aviation National Policy Statements, making it harder for industry to plan.  And on low carbon investment, policy changes such as cuts to feed-in tariffs have had a detrimental impact on long-term investment decisions.
The Government's lack of action has undoubtedly had a disastrous impact on the construction industry – the engine of the British economy. According to the Office of National Statistics, output in the three months to April 2013 fell by 4.7 per cent compared with the same period a year earlier.  And between Q4 2012 and Q1 2013, the number of new orders for infrastructure fell by 49.8 per cent – the largest fall since 1987.  Overall, 84,000 construction sector jobs have been lost and construction output is down 12.1 per cent since the 2010 Spending Review.
It is clear that when it comes to the Government's record on infrastructure investment, the rhetoric is streets ahead of the reality.  On the radio this morning, John Cridland, the Director General of the CBI, said the Government's infrastructure plan "hasn't felt like a plan – a real plan has to have priorities and drop-dead deadlines".  And the Director General of the British Chambers of Commerce has gone as far as describing the Government's plans for infrastructure as just "hot air, complete fiction".
The truth is that in total, the Government has spent £5 billion less in capital investment in the last three years compared to the plans inherited from Labour.
What we need now is real action – we cannot afford further delays.  The IMF recently called for an immediate £10 billion boost to infrastructure investment to support growth.  This would help get construction workers back to work, improve our transport links and build the affordable homes we need.  And as Ed Balls said in the Sunday Mirror, "more growth now would bring in more tax revenues and mean our public services would not face such deep cuts in 2015".
Despite everything the Government will say this week, looking at their record on investing in infrastructure over the last three years, Cameron and Osborne have completely failed to deliver.  The philosopher, George Santayana famously said: "Those who cannot remember the past, are condemned to repeat it".   All the signs are that Ministers have learnt nothing.
Michael Dugher is Labour MP for Barnsley East, Shadow Minister without Portfolio and Labour Party Vice-Chair
More from LabourList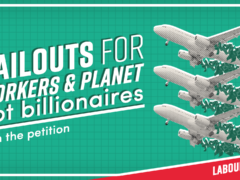 News
Hundreds of Labour activists have signed a petition demanding "bailouts for workers and planet, not billionaires" in a…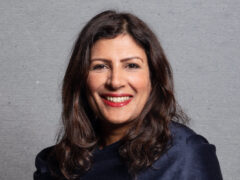 Comment
It is a privilege to have been appointed to the role of Shadow International Development Secretary and to…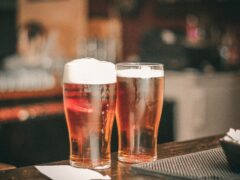 Comment
There is a well-spun political myth that the Conservatives are the party for business. As a small business…