Today Labour's NEC are meeting, and Ed Miliband's recent speech on Labour and the Union link are likely to be at the top of the agenda. Senior Labour figures have confirmed that the "Collins Review" of Labour's relationship with the unions – and all of the implications of that – are already underway. But there are clearly a number of issues that former party General Secretary Ray Collins will need to take into account as his review progresses. Here are 5 things Collins should be paying particular attention to:
Membership – Perhaps the thorniest issue of all – and the one that has huge implications on everything else – is that of membership. Miliband suggested that union affiliates would become party members with the same voting rights as everyone else. If so, these changes could lead to a massive increase in party membership. But will there be one kind of party membership, or several? If there are several kinds of membership, will they be equal? And what will the affiliation fee for trade unionists be? If it stays at the current level of £3 per year, that means it's nearly £40 cheaper than conventional party membership – so why would a trade union member who is also a party member pay £41 for membership they can get for £3? One solution might be to bump affiliation fees to £1 per month (or £12 a year), but that might mean that party membership – a strong revenue stream – would need to come down too, with small donations being cultivaed to fill the gap. All of this feeds into…
Funding – Whatever the outcome, the party will be missing out to the tune of millions of pounds per year, based on estimates from the major affiliates that suggest a 10% takeup of party membership. Collins will need to work out how to balance the breadth of these proposals with a solution that doesn't bankrupt an already financially constrained party. And we still need to find the money to pay for 200 organisers in key seats if we're to have a fighting chance of winning the election. No pressure.
Democracy – In terms of internal party democracy, the aim should be to provide simplicity and clarity. As I noted last week, the result of these reforms could – and should – be to implement One Member One Vote elections for party selections, the National Policy Forum, Conference and most importantly leadership elections. If all members (ordinary and affiliated) have the same rights – and the same voting rights – then this will be simple. What should be avoided is attempting to retain confusing aspects of the current system – electoral colleges and the like – especially the troubling proposal to hand 50% of the vote in future leadership contests to the PLP. That would hollow out the leadership contest making winning the votes of MPs paramount over winning the votes of members.
Timetable – The timing of all of this is crucial. Miliband has set himself a target of having this resolved by the election, but anyone with any previous knowledge of institutional change within the Labour Party will know that conducting huge changes to the funding, membership, organisation and democracy of the party in less than two years – with an election coming down the tracks – is a massive challenge. Running pilots within affiliated unions to see how different methods of recruitment might work is one option to avoid risking a complete funding collapse pre-2015.
Other affiliates – Last but by no means least, how do these changes – clearly aimed at the unions – impact on existing affiliates. How do the Co-Op Party or the Fabians (for example) fit into such a structure? These organisations are completely different to the unions (in the case of the Co-Op Party they are, of course, a separate party) and so have vastly different structures. Will these changes include these affiliates, or ignore them?
These are huge issues for Collins and the party to deal with. As the NEC begins wrestling with them today, a routemap needs to emerge – as does the involvement of ordinary party members. This will radically alter our party – and our relationship with our party, after all.
More from LabourList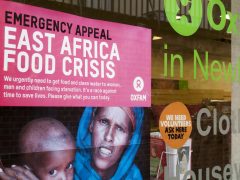 Comment
Someone in East Africa dies of hunger every 48 seconds. This is the result of the imperfect storm…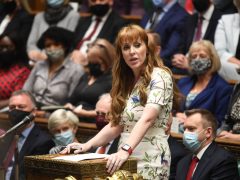 News
Angela Rayner has accused Boris Johnson of "watering down the rules to save his own skin" after the…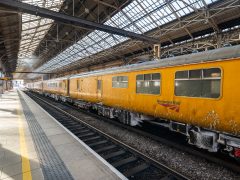 Comment
Network Rail, the company that owns and maintains Britain's railway infrastructure, has recently announced plans to cut over…